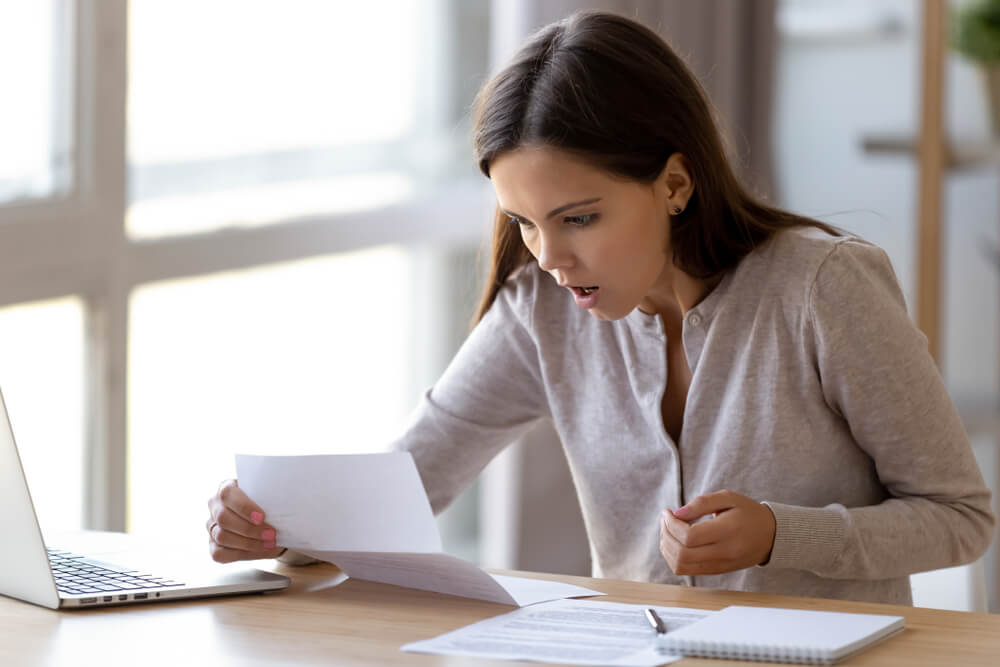 Have Bad Credit and Need Help? See How a Title Loan Can Get You Through
When you have poor credit, it can be incredibly hard to qualify for financial aid. Traditional banks do not like providing bad credit help since the risk for them is much higher.
Thankfully, all hope is not lost. We'll show you exactly how a title loan can get you through sticky monetary situations when you need cash today.
What Is an Online Title Loan?
A title loan is a secured short-term loan that allows you to borrow a lump sum of money using the value of your vehicle and the title to it as collateral. You can use a car, truck, or van to get a title loan with Idaho Title Loans, Inc.
With our title loans, you can borrow up to $15,000 fast cash. The exact amount you can qualify for depends on the value of your vehicle which is worked out by taking into account a variety of factors, including:
The national average market value of your vehicle
The condition of your vehicle
The results of the inspection conducted by one of our loan representatives
In cases where you qualify for a higher figure, we suggest only asking for the amount you require for your bad credit help, nothing more. There is not much point in repaying a loan amount you didn't need.
What Can an Online Title Loan Be Used For?
There aren't any legal restrictions placed on the use of title loans in Idaho. However, we always recommend using them for emergencies only.
Our customers have taken out our loans for a variety of crises when they've needed bad credit help, including:
Funding medical operations, treatments, and medication
Paying for urgent travel
Fixing a home after a storm or the natural disaster damage
Using an Online Title Loan for Bad Credit Help
Now, let's talk about how a title loan can benefit you when you're in need of bad credit help! There are plenty of benefits, but we'll take a look at the best of them.
1. All Credit Types Are Welcome
The main thing to consider when finding bad credit help is that the lender will actually accept poor credit or even no credit. We want to make our loans as accessible to everyone as possible, that's why we work with all types of income and credit histories. Even if you don't have credit, you can still apply and have chances to get approved.
2. You Keep Your Car
There is nothing worse than being without your car — especially if it's your only mode of transportation. So, you only give us your vehicle's title, not the vehicle itself. You can continue to use your car as you please while you're repaying the loan.

3. No Stressful Acquisition Process
Traditional loans come with arduous acquisition processes. You have to provide countless documents and read over limitless contracts.
With an online title loan, you don't need to stress yourself out with hundreds of legal terms and financial jargon. Instead, you'll be guided by one of our loan representatives throughout the entire process.
Plus, you only need to provide us with 2 documents (your photo identification card and your lien-free vehicle title). Not to mention you can start the process from the comfort of your own home.
4. Get Cash As Soon As You Need It
Standard bank loans often take weeks to go through. But not title loans. The entire process takes as little as 30 minutes after you step your foot into one of our store locations. You don't have time to waste in an emergency, so we don't make you wait.
5. Discrete Financial Aid
Our online title loans aren't reported to the credit bureaus. This means that if you are a little late on your repayment, your credit score won't be affected!
How to Get an Online Title Loan for Bad Credit Help
The process is speedy and easy. All it takes is these 5 steps:
Fill out the short online request form which sends your information to your closest Idaho Title Loans, Inc. store location. If you'd rather, you can start the process by giving your nearest location a call.
After you have submitted the request form, one of our friendly loan representatives will call you back to confirm your information. Now is also a great time to ask any questions you have about the process.
Once you hang up your phone, head to your local Idaho Title Loans, Inc. store with your driver's license (or another form of government-issued identification), vehicle, and your lien-free title to it.
Wait while our loan associate examines your vehicle and reviews the paperwork to determine the amount you qualify for.
If you qualify, you'll receive the money you need on the same day!
Begin the Title Loan Process Today!
Don't wait another second. Get your hands on one of our online title loans for bad credit help right now. We're just a phone call away. You can also get started online by filling out a short intake form on our website.
Note: The content provided in this article is only for informational purposes, and you should contact your financial advisor about your specific financial situation.