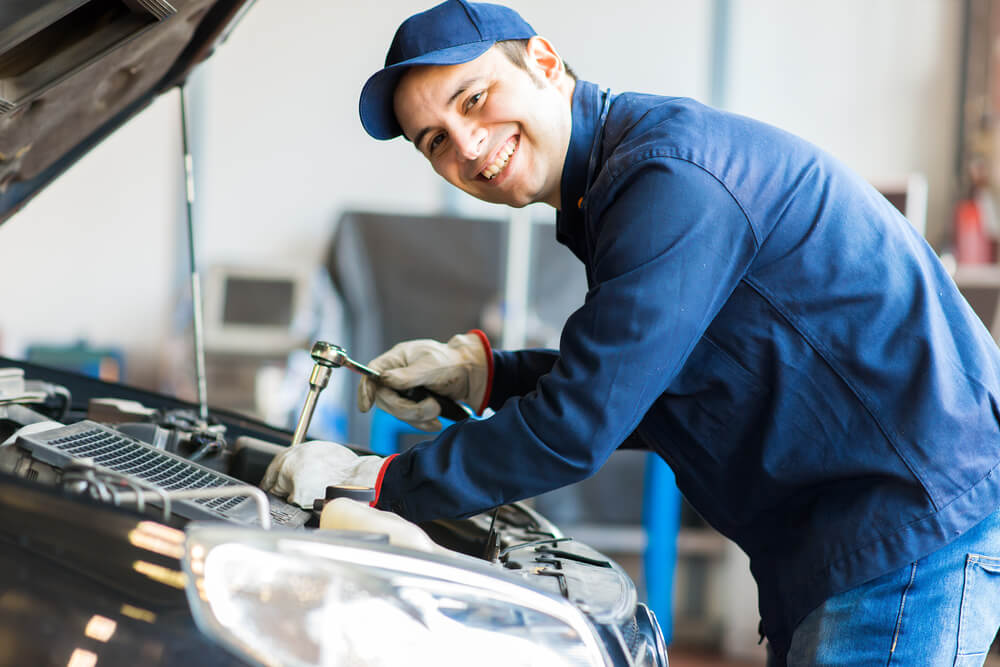 How To Pay For Emergency Transmission Repair
Vehicle maintenance is something that always costs a lot. Even under normal circumstances when you are only looking to get the oil changed or car washed, it can become a burden on your monthly budget.
Apart from the usual car expenses, sometimes emergency transmission repairs may need to be made, which can have a huge impact on your monthly budget.
If your vehicle has been damaged in some way and needs to be repaired on an urgent basis, read our blog. We have compiled ways that can help you pay emergency transmission repair bills.
Six Ways To Pay For Emergency Transmission Repair
1. Always Get A Second Opinion
Whenever you take your vehicle to a repair shop, the people working there usually give you an estimated cost after reviewing the level of damage. No matter how much you trust the repair shop, it is best to always have a second opinion. Try to get your vehicle checked by another mechanic or auto shop. If they offer the same services at a lower cost, get it done from them.
2. Savings
If you have any savings or an emergency fund, this would be a good time to use it. Even though your savings might not be sufficient enough to cover the entire repair cost, they can certainly help make things easier. Your vehicle is an asset, which is why if it needs to be repaired, using your savings for this purpose will surely be worth it.
3. Paying With A Credit Card
You can always pay for emergency transmission repairs with a credit card. However, before you do that it is a good idea to gauge the amount of time it will take for you to repay the money. If your credit rating is decent, then you might benefit from not having to pay interest. That is if you pay back within the promotional period.
Sometimes banks even offer purchase benefits on paying with credit cards. If you have that, then paying with your card can prove to be more advantageous than you think. Moreover, some credit cards offer a warranty against wrong repairs.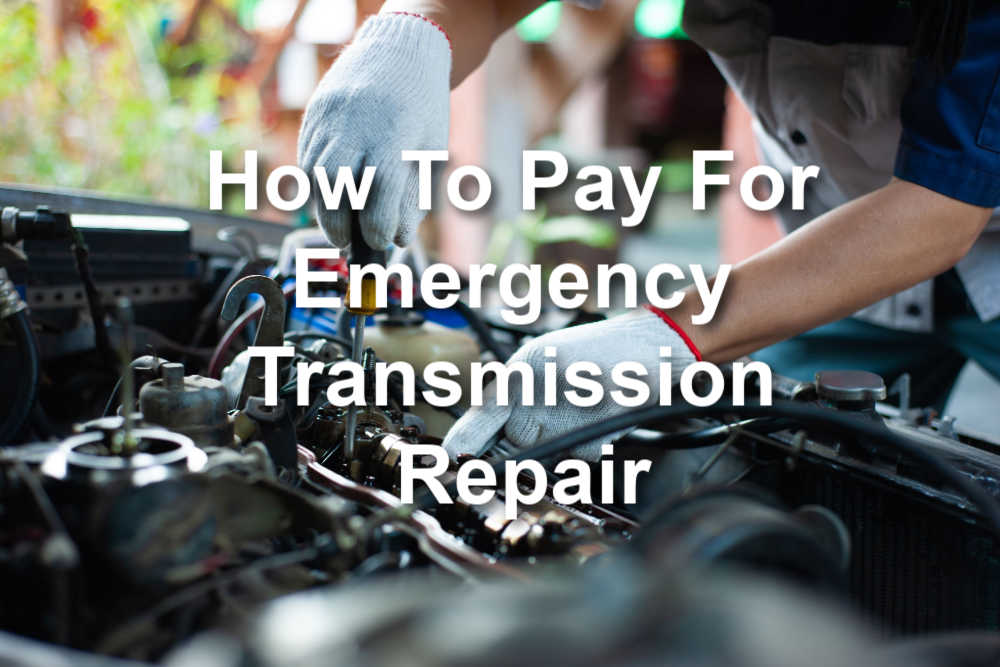 4. Offer Services
One way in which you can pay back the repair shop for their services is by offering to make money for them with a skill that you hold. If the skill in question can add value to their company in any way, they might accept your offer. This can be in the form of filing their taxes or assembling all their records. If you put in these work hours, your bill will be reduced significantly.
5. Getting A Transmission Loan
An option for paying repair costs can be taking a loan. You can do this at banks, credit unions, or online lenders. However, before deciding whom you want to take the loan from, make sure you read their policies. Some institutions have a long waiting period, and that is very inconvenient when you have to pay for an emergency transmission repair.
Taking a transmission loan can provide you with the quick cash that you need, and it does not have to damage your financial plans for the month. This seems to be a reasonable option for people who know they will be able to make back the money in some time.
6. Get A Vehicle Title Loan Online
In case you want to finance your emergency transmission repair with a loan, you can always get a vehicle title loan online from Idaho Title Loans, Inc. by visiting our website. The whole process can take as little as 30 minutes, and you can get the amount on either the same day or the next working day.
What Is Required For An Online Title Loan?
Getting a vehicle title loan online with us is a fairly easy process. All you need is your state-issued ID, lien-free title to your vehicle, and your vehicle so that we can inspect it and lend you money accordingly.
What Is The Process Of Getting A Title Loan?
To get a title loan from us, you need to fill out a form on our website and this will send all your information to the nearest Idaho Title Loans, Inc. store near you. Our representative will then call you and answer any questions you might have. They will arrange an in-person meeting with you. During the meeting, your vehicle will be inspected to see the amount of money you qualify for.
Getting a title loan is very convenient because there are no strict credit checks involved in the process. It is a quick way of obtaining money and you do not have to submit anything as security. Your vehicle continues to stay with you.
Get Started Today
Emergency transmission repair can take a toll on your financial planning. You can deal with the situation by conducting market research on prices, using your emergency fund, paying with a credit card, or taking a transmission loan. If you decide to take a loan, title loans are the one option that you can go for. Just keep all the information mentioned above in mind and visit us when you need help.
Note: The content provided in this article is only for informational purposes, and you should contact your financial advisor about your specific financial situation.