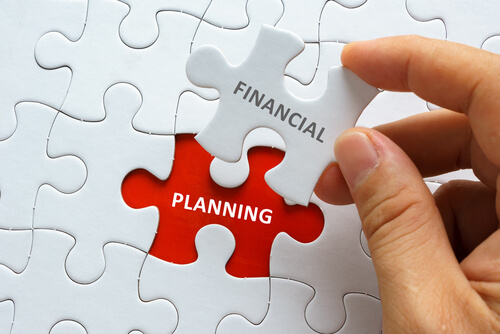 How to Reduce Your Fixed Expenses
Fixed expenses are typically the largest chunk of an average American's paycheck. Meaning if you live paycheck to paycheck (as most people do, especially after the pandemic), your fixed expenses are likely one of the biggest culprits. Luckily, reducing your fixed expenses is possible – and might not even be as hard as you think.
Here's What You Need To Do
1. Get A Cheaper Place to Live
The biggest fixed expenses you likely have are rent and utilities (or, if you're a homeowner, mortgage payments and utilities). The easiest way to reduce these fixed expenses? Get a more affordable place to live. Sounds kind of harsh? Maybe. But it is doable and it will likely alleviate a lot of money stress you're experiencing. Most financial experts advise people to keep their rent at no more than 25% of their income.
2. Get A Roommate
If getting a new place isn't an option for you – find someone to share your fixed expenses with! Even if you're a homeowner and don't wish to have a stranger in your home, you could likely remodel your basement or garage as an apartment and find someone to rent it out to.
3. Get A Cheaper Car
Another large one among fixed expenses is usually a vehicle. Namely, most people go for the cars they like – without fully understanding how to incorporate them into their budgets. If your monthly payments on the car are too large (or even if it's burning too much gas) – you should likely find a cheaper model. A car isn't supposed to be an accessory, it's supposed to be functional. It's a fixed expense that you have the most power over – so make it a small one.
4. Negotiate Your Bills
Did you know that it's possible to negotiate some of your fixed expenses? While utilities are, unfortunately, not on the list, bills like car insurance and credit card payments are. And the best thing about it? These days some apps could help you find out the bills you could negotiate (or get better alternatives to). The biggest among them are Trim and Truebill – start from those.
5. Adjust Your Debt Payment
Debt is often right under the rent among the largest fixed expenses in an average American household. The best way to get rid of debt is, of course, to pay it off as soon as possible, but often it may not be an option – especially if you've got no savings and wish to set up an emergency fund. Don't be afraid to contact your bank and credit card companies to find out if your debt payments can be adjusted/reduced, or looking into debt consolidation (unifying your debt and putting a single – typically lower – monthly payment towards it).
How Do I Deal With An Emergency While Living Paycheck to Paycheck?
Even if you manage to reduce your fixed expenses, the money you'll be able to save will take a little time to add up. Meaning if faced with an emergency, you'll likely need to get cash together using avenues other than your savings.
The best way to do so is, of course, the one that won't result in additional financial obligations – asking for a salary advance or getting an online side-hustle or even an additional part-time position could work if your financial problem isn't time-sensitive.
If time is of the essence, however, you might need to go for a faster solution. If you're running a risk of not only escalating the problem but paying more to fix it down the line, then applying for a title loan, dealing with the problem immediately, and paying it off later could be an optimal option.
Medical or vet bills, problems with the car or necessary tech (say the laptop you use for work), or home repairs are all good examples of time-sensitive emergencies.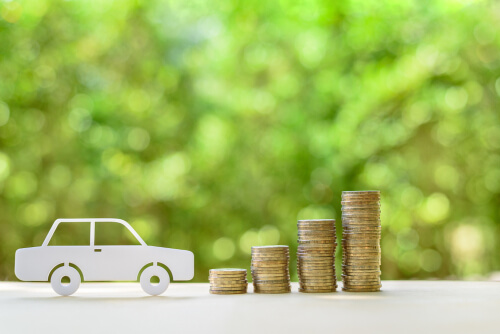 Why A Title Loan?
What makes a car title loan an optimal emergency solution are accessibility and swiftness. Most people are eligible for a title loan – as long as you're over 18, own a car, and that car's title is in your name (and lien-free), you can apply and will likely be approved.
This is because unlike traditional bank loans, your credit history doesn't influence your chances with title loans. You're likely to be approved even if your credit is bad, or outright nonexistent, simply due to the fact, that Idaho Title Loans, Inc. won't be checking your credit history. Additionally, Idaho Title Loans, Inc. will accommodate any kind of income, which increases your approval chances.
How Do I Apply For A Title Loan?
You can easily start the application process online by going to the website and submitting an online request form. The form will be processed in minutes and you'll be contacted by the loan representative who'll provide instructions and set up a meeting with you.
You'll need to take your car, your government-issued ID, and your (lien-free) car title to the meeting so that the loan representative can assess everything and determine if you qualify for the loan.
The entire application-approval process takes on average no more than 30-45 minutes and, if approved, you get the cash you qualified for the same day.
Reduce your fixed expenses today with our helpful advice. Don't wait until you're in a pinch use the fast title loan help Idaho Title Loans, Inc. is offering to you today.
Note: The content provided in this article is only for informational purposes, and you should contact your financial advisor about your specific financial situation.