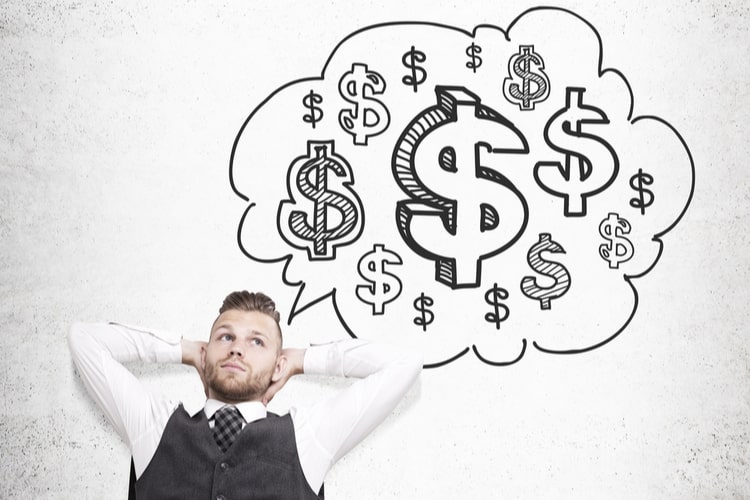 How To Gain Financial Relief in Idaho
If you are trying to get some sort of financial relief during an emergency, there are certain things you could do to get speedy cash. Do you own your vehicle? Then you may be able to get up to $15,000 in fast title cash using your vehicle title as collateral. This is known as an auto title loan and can give you fast funds even if you do not have a high credit score! If you are in Idaho, then you could have a title loan location close to you. Idaho Title Loans, Inc. could help you get the cash you need quickly with some applicants receiving their cash the same day as approval! You could get your funds by taking the first steps: finding the title loan location nearest to you and bringing the necessary documents. Rather than immediately going to a location, you can also apply online. You could have a title loan representative come to you instead.
If title loans aren't exactly your kind of loan product, then Idaho Title Loans, Inc. offers another way for you to get cash in a pinch. You could instead secure up to $500 with a payday loan. Payday loans are unsecured loans which means that you do not have to provide collateral like your vehicle title. However, you could receive between only $100 - $500 and must provide information like recent pay stubs to determine eligibility.
How to Get Approval for a Title Loan
Rather than waiting for your nearest location to open or going in with questions, you are free to send in an online inquiry form beforehand. You can also simply find your nearest location and go right to it if you already have the necessary documents and the vehicle. However, applicants have the easier option of applying online and sending their information to the title loan location of their choosing. In most cases, you can expect a call back from a representative soon after you send in your inquiry. To fill out the inquiry form, you only need a couple of details such as your full name, zip code, email address, and phone number. Rather than wasting time going to your nearest Idaho Title Loans, Inc. location and realizing you forgot something important for your application, you can conveniently apply online. If you need up to $15,000 in speedy cash then apply online today!
Find Your Nearest Title Loan Location
Idaho Title Loans, Inc. is not a single location, so finding an open store near you is as simple as going online and looking through the list of locations. With a dozen title loan locations throughout Idaho, you could avoid long drives trying to get your emergency funds. Whether you are in Boise, Twin Falls, Garden City, or multiple other cities, you could have an Idaho Title Loans, Inc. location near you.
Bring the Necessary Items and Vehicle
To finish your application and vehicle inspection process, you must bring your lien-free vehicle and title to the store of your choosing. You will also need a valid form of photo I.D like your driver's license. If you have any questions about what constitutes a valid form of I.D then you can always contact your nearest store location for more information. That is all you need to apply for a vehicle title loan and potentially receive a max title loan of $15,000 or less. After a quick inspection and verification of your information, you will then know if you are approved or not and how much you can receive. While $15,000 is the max title loan you can receive, that actual amount offered depends on different factors like car resale value.
If you applied online, then you could instead get your funds without leaving your home. You can have a title loan representative come to you to finish the inspection process. After approval and signing your agreement, you could have your funds with ever leaving your house!
How to Get a Payday Loan
Getting a payday loan up to $500 can be just as simple as applying for up to $15,000 with a title loan. You can still start your application process by going online and filling out an inquiry form. You can also find your nearest title loan location in Idaho and is the necessary items for approval there. From there, you can fill out your application and find out how if you are approved and how much you can receive. With an online application, you only need a few pieces of information.
Afterward, you can expect a call from a representative that can help you through the rest of the process. If you need cash as soon as possible, then do not hesitate to apply today to see if you can get approval. You could get your funds in as little as a single banking day. So, if you need funds in a pinch, then considering applying for a title loan or payday loan at Idaho Title Loans, Inc. in Idaho.
Get Approval and up to $15,000 Today!
Idaho vehicle owners looking to get speedy cash could get the funds they need the same day as approval with a title loan from Idaho Title Loans, Inc. All you need to do is going online today to start your application process and figure out if a title loan is right for your financial situation. If you do not own your vehicle or would need a smaller amount of funds, then a payday loan could be another choice. You could get between $100 – 500 the same day. Most applicants who get approval before noon also receive their funds later the same day. Do not wait, go online, and begin your application process today.
Note: The content provided in this article is only for informational purposes, and you should contact your financial advisor about your specific financial situation.