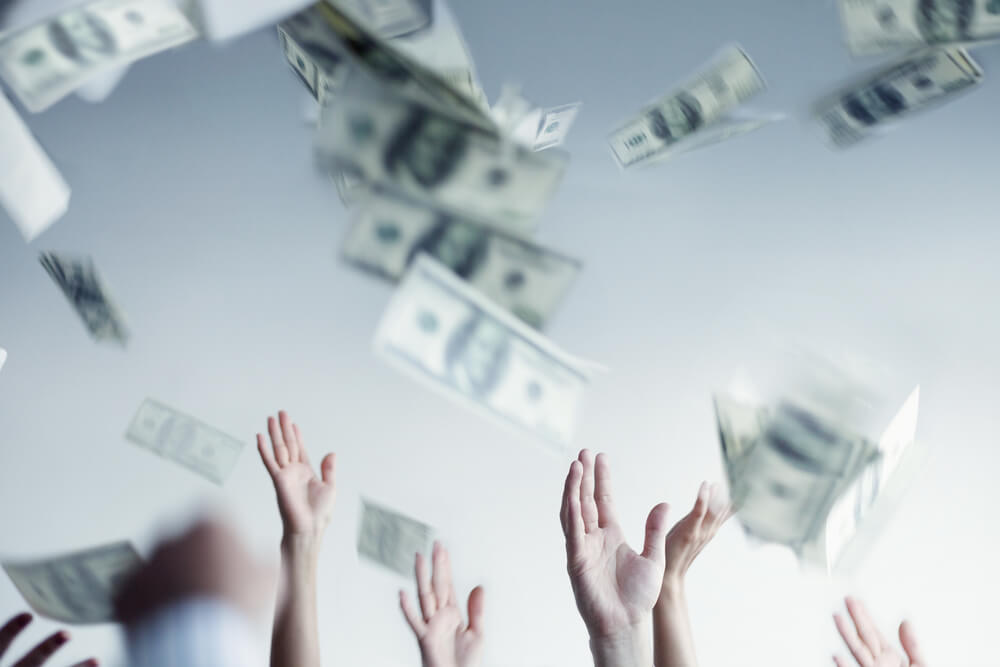 How Idaho Residents Can Get Money Today
Whether you find yourself in an emergency or want some extra spending cash, you might be looking for ways to get money today. Luckily, it is easier than ever to get money when you need it. You just need to know where to look. Scroll down to learn about 8 great ways to get money today in Idaho!
8 Ways To Get Money Today in Idaho
Thanks to the Internet and market, there are a lot of ways that you can get money today, but not all ideas are equal. The ideas below are all consistently proven ideas for making money safely, quickly, and fairly.
1. Sell Extra Electronics
It seems that everyone always has extra electronics hanging around the home. Instead of stuffing these items in an electronics drawer, sell them to make some extra cash. Many buyers are looking for used electronics, including used bookstores, used electronic stores, and individual buyers.
The better quality the electronic is, the more money you will get, but you should be able to sell most electronics you can think of. Just make sure to reset the electronics to the factory setting to protect your personal information.
2. Sell Clothes You Don't Wear Anymore
You probably have a ton of clothes that you don't wear or that don't fit you anymore. Sell these items online or to local boutiques in your area. This is a great way to make some extra cash while also cleaning out your closet.
3. Sell Unused Gift Cards
Do you have gift cards that someone gave you, but have no intention of using them? Instead of wasting the gift, you can sell the gift cards online. There are tons of used gift card selling sites that will pay for your gift cards. Of course, you won't get as much as the gift card is worth, but it will help you get some money fast.
4. Sell Crafts
In a world of mass commercialization, people are looking for handmade crafts and items all the time. If you have a creative or crafty side, sell your items online. You can sell them on sites like eBay, Amazon, or Etsy.

5. Freelance
Freelancing is when you are a self-employed independent contractor. You can sell your services online or in person to make cash. For example, you can become a freelance writer, editor, designer, musician, or just about anything else you can think of. Freelancing will help you make extra cash, and it can even turn into a full-blown career if you make enough.
6. Work On Taskrabbit
TaskRabbit is a website that connects you to individuals in your area that need help running errands and doing other tasks. Jobs vary, but you can find jobs picking up laundry, running groceries, or even walking dogs. TaskRabbit will help you make cash fast, all while helping an individual get their errands done.
7. Consider Community Assistance
If you are in an emergency situation or do not make enough money to pay your necessary bills, you can consider community assistance. Community assistance programs are designed to help individuals in the area pay for necessary bills.
8. Title Loans
Another emergency option to consider is title loans. A title loan will allow you to use your title as collateral so you can get the money you need. This may be an option if you are in an emergency situation or cannot get a loan elsewhere.
How Title Loans Can Help You
Title loans are a type of short-term secured loan. What this means is that the loan is backed by collateral, which is your vehicle in this case. As a result, you will need a vehicle and a lien-free title in your name to qualify for car title loans in Idaho.
These loan types are not an option for everyone. For example, title loans are not an option if you just want extra spending cash. However, this loan type may be an option if you find yourself in an emergency or have a bad credit score that makes it impossible to find loans elsewhere.
Here at Idaho Title Loans, Inc., we offer title loans up to $15,000 for all credit types. In addition to the title and vehicle, you will need a driver's license or state-issued ID. The in-person process can take as little as 30 minutes, allowing you to get the money from the title loan either the same day or the next business day. You can get started now by filling out our request form.

Apply for Title Loans Today!
If you need extra cash, there are tons of ways that you can get money today. The eight ideas above are some of the best ways to get money in Idaho quickly and safely. In the case that you need a loan to cover an emergency situation, a title loan may be the option for you.
Get started today by filling out the Idaho Title Loans, Inc. inquiry form. We will call you back shortly to walk you through the rest of the process.
Note: The content provided in this article is only for informational purposes, and you should contact your financial advisor about your specific financial situation.