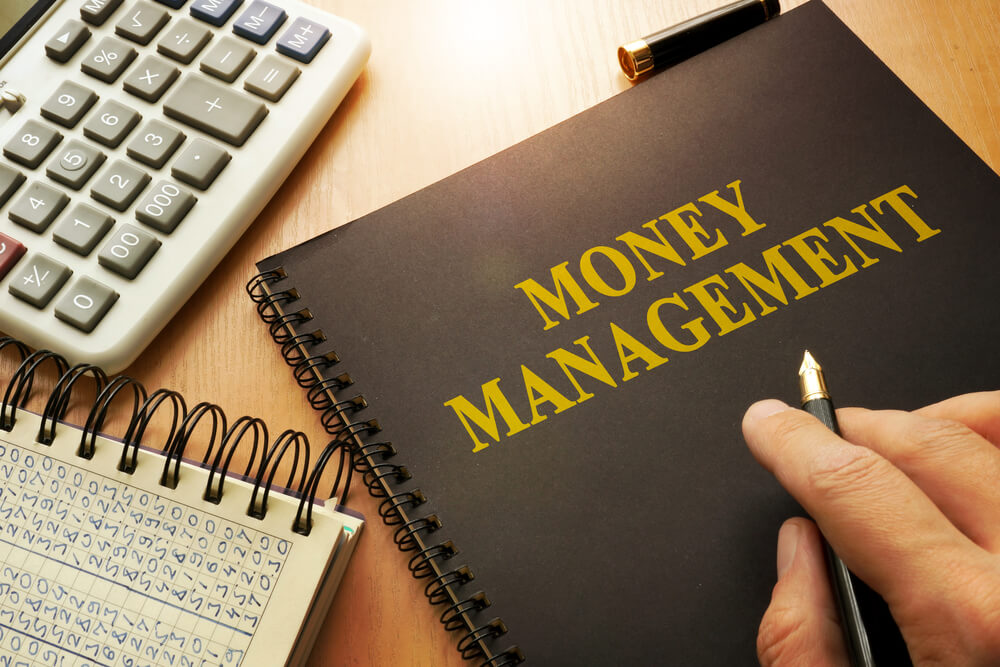 Learn Better Money Management Skills Fast
Are you in debt? Do you find it hard to pay your bills on time? Have you borrowed money from friends or family in the last six months? Is your bank account constantly low from a lack of funds? If you said yes to any of those questions, it might be time for you to learn better money management skills.
Why Better Money Management Is Important
Practicing better money management is crucial because your financial situation can define the quality of your life. Consumers with a low credit score may find it difficult to get loans, land jobs, or even be approved for rental housing. That means staying on top of your cash flow is a main priority.
DID YOU KNOW: About 80% of the American population is swimming in debt because of poor money management skills.
Why Better Money Management Can Be So hard
Learning better money management tactics can be tough for many reasons. Several factors determine whether someone can earn and/or save cash throughout their life. Coupled with a lack of financial education and no idea about the options, many consumers fall victim to the snowball effect of low income and a high cost of living.
FUN FACT: They say you're supposed to spend around 30% of your monthly income just on housing, but that's not very realistic to most people.
How to Learn Better Money Management
Regardless of your situation, there are some things you can't change about the way life works. For now, you'll have to play ball and submit credit checks, income verifications, and other forms of proof just to get what you want or need. So, you'll have to learn some better money management skills eventually. Here's what you need to know:
1. It's All About Making More Than You Spend.
You can earn a decent living and still be broke all the time. In fact, that frequently happens when you spend more than you can afford. Putting purchases on credit cards doesn't help matters either. Eventually, you'll have to pay the piper, and he'll be looking for interest and annual fees.
2. Budgets Are More Important Than You Think.
Managing your money means knowing how much is coming in and going out at all times. How can you track your spending if you're not watching a budget? And how can you watch a budget if you don't make one? Sit down and write out your recurring bills on a calendar and then make sure you pay everything on time each month.
3. You Don't Really Need Perfect Credit to Get a Loan.
Contrary to popular belief, a squeaky-clean credit report isn't always required to get a loan. That's especially true in Idaho, where title loans can get you as much as $15,000 if you qualify. Then, you can use that money to set your budget straight or catch up on important bills that keep holding you back.
Using Title Loans for Better Money Management
Title loans are easy to get, even if you have a low income and an imperfect credit rating. You can also get cash within 24 hours or less in most cases, with an application process that's quick and simple too. Plus, places like Idaho Title Loans, Inc. let you stay at home while an agent comes to you. No babysitters, no gas money, and no time off of work either.

How To Get Title Loans In Idaho
The process of getting a car title loan in the state of Idaho is blisteringly fast. In most cases, you can get an answer about your eligibility within 30 minutes or less. Here's how it's done:
1. Go Online to Submit Your Application.
At Idaho Title Loans, Inc., there's a short intake form to fill out on the main page. Take 3 minutes to complete it and then sit back while the company does all the hard work. You'll be contacted with directions for the next steps and given a set schedule to meet with the agent in person.
2. Get Your Required Items in Order.
When the loan agent arrives at your location, they'll be ready to finish the process on the spot. Your responsibility is to have the required items ready to go. This is what they're looking for:
The vehicle itself for a quick inspection
The lien-free title that goes with it
Your government-issued driver's license or photo ID
You might also get asked for banking information for quicker processing. So, have your routing and account numbers handy, or bring a blank check from an active checking account in your name.
3. Wait for Your Cash to Arrive.
Usually, you'll get cash fast from ITL, Inc. once you sign the finalizing documents. Ask your agent for more information on the timeline, and try to start as early in the day as possible to avoid delays.
Get Idaho Title Loans for Fast Money
Learning how to manage your money better is a life skill that can change the way you enjoy everyday activities and plan for the future.
Learn these better money management skills quickly fix your money problems. And if you need a quick cash infusion with an Idaho title loan, contact our representatives at Idaho Title Loans, Inc.
Note: The content provided in this article is only for informational purposes, and you should contact your financial advisor about your specific financial situation.