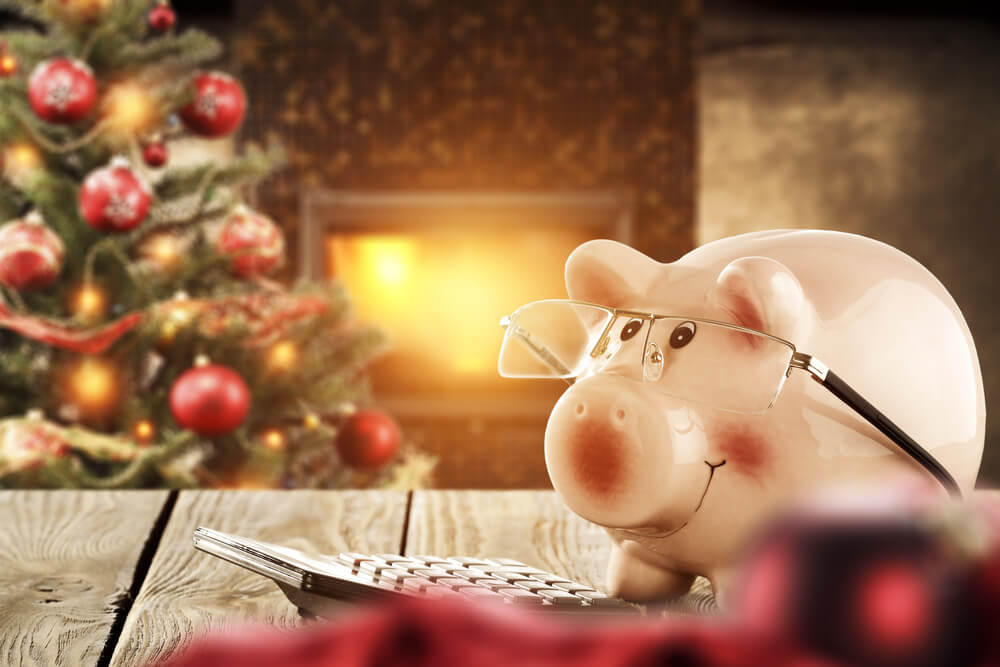 5 Unconventional Tips For A Jolly Christmas On A Budget
Americans routinely spend up to $1000 on holiday expenses. So, there's no surprise there are plenty of Christmas-on-a-budget guides online, teaching stressed out people how to spend less and enjoy the time more.
Classic Christmas-on-a-budget tips include having a pre-determined budget, sticking to dollar stores and thrift stores, using old and/or DIY decorations, etc. And often it's still not enough. Especially, when the money is tight.
Here are our 5 additional, slightly unconventional tips for Christmas on a budget, you can add to all the classic ones:
Here's How To Celebrate Christmas On A Budget
1. Don't Spend On Décor
That's right. Cut the décor spending from the budget entirely. If you have old decorations – that's great! If you can DIY your own without spending – also great! No matter how bad you are, I bet you can cut some snowflakes from printer paper.
But really, you're bound to have something Christmas-y (a Santa doll, ornate plates, an on-theme candle holder), and whatever you have is enough. Add a few fir branches if you can get them without spending a dime, and you're good!
2. Dig Through Your Items For Gifts!
Gifts are typically the biggest strain on a holiday budget. So, if you're determined to have Christmas on a budget, cut down on this one expense line as much as you can.
All of us have unused or barely-used items at home – be it a book we've read only once, accessories we got in a spur of the moment, coffee mugs we liked at the store but haven't touched because the old one is comfier, gifts other people gave us that aren't really us. Go through your things and put as much as you can aside for Christmas gifts, before starting the actual shopping.

3. Cook A Few Dishes You Enjoy, Not A Feast!
Another large expense item during holidays? Food. Somehow there's a belief that unless the Christmas feast looks like a buffet, you're doing it wrong.
I remember plenty of barely-touched dishes during my family's Christmas gatherings that usually ended up being eaten by 2 people out of 10. And while leftovers are the best, they're for the next morning, not the next two weeks for a couple of people.
A great way to have a Christmas on a budget? Cook just a few dishes you know EVERYONE will enjoy and stick to that. And if you get roped into hosting? Hold a potluck and ask people to come with one dish of their own. Now that will truly be Christmas on a budget for you all.
4. Make Use Of Free Events
There are plenty of free events being held during Christmas time every year. While I'm not sure how the ongoing pandemic will influence local free concerts, Christmas markets (you don't have to actually spend on more than a cup of hot chocolate and a snack there!), etc. – you should still check out options in your area.
5. Get A Fast Title Loan To Deal With Christmas Emergencies
Doctors usually notice a 5-12% increase in patient volume around Christmas. Some of the most common causes of ER visits around the Christmas season are:
Food and alcohol poisoning
Slips and falls
Sharp object injuries
Falls from height
Abdominal pain and diarrhea
If you run into an emergency during the time of the year that's supposed to be the happiest, you may be in urgent need of funds to cover medical bills. That's when Idaho title loans come in place. With fast title loans in Idaho, you can get a lump sum of cash in less than an hour to cover emergency expenses right away.
What Is A Title Loan?
Fast title loans are a type of lending that allows you to borrow same day cash using a lien-free title to your vehicle that's in your name. With Idaho Title Loans, Inc., you can borrow up to $15,000 using the following 3 items: your driver's license or state-issued ID, your lien-free title in your name, and your vehicle for inspection.

Ask Us About Fast Title Loans Today!
Be vigilant when celebrating Christmas holidays and aware of possible incidents that might require urgent out of-pocket expenses. And if you do face one, remember that Idaho Title Loans, Inc. has your back covered. Contact us today to learn more about car title loans in Idaho by calling us at 1-800-514-2274 or submitting a short inquiry on our website!
Note: The content provided in this article is only for informational purposes, and you should contact your financial advisor about your specific financial situation.