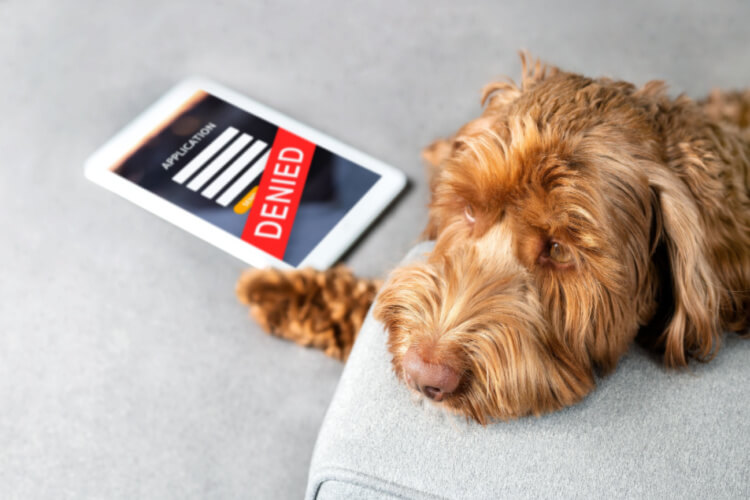 What Are My Options If My Credit Card Application Is Declined?
If you're among the 21% of consumers who have had a credit card application declined, you know the economic hardship that comes along with that devastating event.
But there are several options to consider after a 'credit card application declined' situation. A credit card application declined doesn't mean you have to struggle financially, even if you are denied over and over again.
7 Options After A Credit Card Application Is Declined
1. Try A Secured Credit Card
If you have a credit card application declined and it's for a traditional card, consider applying for a secured credit card. Such cards provide a line of credit that is relatively small as long as you provide a refundable security deposit.
Secured cards are generally easier to get approved for, but you can still be denied for various reasons, including low income and a low credit score.
2. Become An Authorized User Instead
If you're having repeated trouble getting a credit card, especially for the first time, a better course of action may be becoming an authorized user instead.
If your credit score is very low, you can be an authorized user on a credit card that is in the name of a family member, partner, or spouse. This way, you can use a credit card and benefit from someone else who has a good credit history.
In the end, it may help you score a credit card in your own name.
3. Ask For Reconsideration
Yes, asking for reconsideration if there is a credit card application declined is an actual option. If you formally ask for consideration, your application is reviewed again by another person. It's like getting a second opinion on your creditworthiness.
While credit card reconsideration is often a final resort, it doesn't mean the chances of it being a success are low. The credit card application process relies heavily on complex algorithms.
Computers make mistakes. With reconsideration, your application details will be closely reviewed once more.
4. Do Not Apply For More Than One Card At A Time
If you have a credit card application declined, you may feel motivated to try again — and apply to multiple credit providers. Don't do it. Applying for multiple credit cards at once may work against you.
If several credit inquiries are conducted at the same time, your credit score may take a big hit, making it even more difficult to get approved for a card.
A good rule of thumb is waiting between three to six months between different applications for credit cards. Waiting will likely improve your score.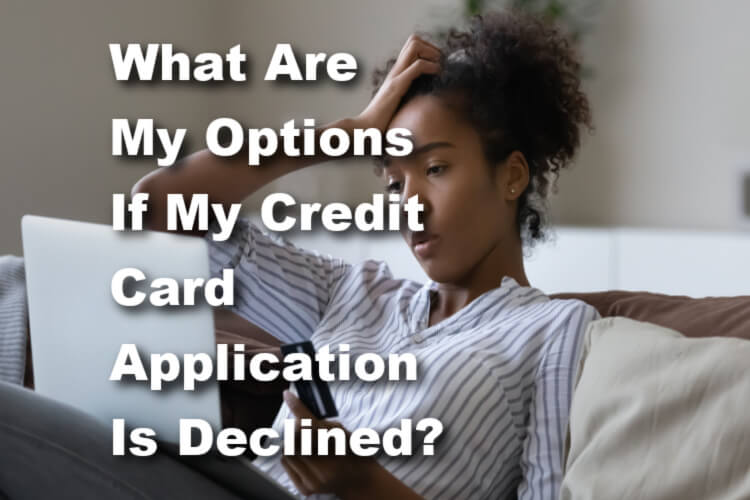 5. Make Sure You Get An Explanation
If a line of credit is denied, credit card providers have 60 days to give you specific reasons why under the Equal Credit Opportunity Act. They are required to outline the reason in what's called an adverse action letter.
Once you know the reason why you were declined — too much debt, low income, not enough credit history — you can work toward fixing the issue to increase your chances of credit approval in the future.
6. Negotiate
Many people who have had an application declined to opt to negotiate approval with the credit issuer, usually a bank. You'll likely talk with a customer service representative about your case.
Provide details about why exactly you feel like you should be approved and address any mistakes you believe have been made. Your application just may be pushed through or at the very least reconsidered.
7. Get Financial Help Through An Installment Loan
If you're having trouble securing the credit card that you need, another option is an installment loan.
If you're going through a financial emergency or struggling to make ends meet, an installment loan is a short-term loan that offers cash that is paid off over time, usually in easy-to-follow monthly installments.
We make installment loans easy to qualify for. It can take as little as 30 minutes to qualify for an installment loan of up to $1,500 at Idaho Title Loans, Inc. You may also qualify for an installment loan even if you have bad credit.
To get started, fill out the short installment loan form on our homepage. One of our loan representatives will give you a quick call to go over the few required items needed to qualify and guide you through the rest of the installment loan process.
Once you qualify and agree to the terms and conditions, you get the cash you need the same day or the following business day.
Get Started Today
Having a credit card application declined can be a major disappointment, especially if you're coping with a financial emergency. An installment loan offers an option for relief.
Simply start online, give us a call, or visit one of our locations near you today. We're here to help you get back on your best financial feet.
Note: The content provided in this article is only for informational purposes, and you should contact your financial advisor about your specific financial situation.