Manage Your Money Better With These Popular Ideas
Most Americans don't have a good grasp on their financial situation, and they don't have the skills to properly manage their money. Thankfully, these skills are a learned trait, we are not born with it, we learn and exercise it until we end up doing a good job. It might seem difficult at first, to start learning and working towards financial stability and wealth, but the benefits are many and the trouble is definitely worth the work.
In this article, we will present you with 5 steps to get you started right now on your money management journey. Running into a financial emergency is a common occurrence and an important part of gaining a financial foothold in money management comes through knowing your loan options.
One such option is Idaho title cash loans which function by allowing you to access up to $15,000 in emergency loan money by you offering the title of your vehicle up for collateral.
But more on those later.
Popular Money Managing Ideas You Can Try
1. Budget Is Everything
Budgeting involves knowing how much money you have and what your expenses are. You can write it down on a piece of paper or your phone, but one of the best ways is to use a table that you can modify later or an Excel document. You must write down everything that your family earns and decide how much to spend on various items.
During the first month, you will want to write down absolutely everything that involves money, even if you buy a pack of chewing gum. This way, at the end of the month, you will have a realistic picture of what your spending habits are.
2. Expenses
The expenses are represented by everything that goes out from your bank account. Be it bills, be it groceries, or debt, expenses are a large, possibly too large, part of your budget.
It is important to know what they are and what they will be. You will need to write them in your budget and decide if you should increase the money spent on them or decrease it (where possible). There are variable expenses, like groceries, and fixed expenses, like rent.
3. Debt
Did you know that 8 in 10 Americans have a form of debt? One of the problems is that debt is from banks that don't make it easy to pay it ahead of time, but more on that later. Debt is an expense but the thing is that you can make it your goal to clear the debt in order to cut a major expense.
4. Emergency Funds
Everyone who runs the risk of encountering an emergency should have an emergency fund that shouldn't be touched unless there is an actual emergency.
Emergencies are the type of situation that requires immediate action like falling sick, having something major breaking down in your home (a pipe, or a window), or your car breaking down.
5. Learn
For as long as we live, we must learn and one of the most important life skills is to know how to handle finances and what to do in order to obtain a form of financial stability. Luckily, there are classes that teach exactly this, and you can find them in any state. Many people have benefited from them and have succeeded in becoming debt-free and in becoming financially independent.
It makes you wonder why they don't teach it in school since this is something that we would all benefit from. What happens when you have an emergency, and no emergency fund? What about if you want to take a class about how to manage money, but you can't pay for it? Well, there is where car title loans come in.
Your Car Title for a Fast Cash Title Loan
They are a form of loan that you can obtain using your car, while still driving it. Basically, it's a loan that differs from the one a bank would grant you because it functions by being faster and easier to obtain than traditional bank loans. Title loans also won't affect your credit score because we don't take your credit score into consideration when determining your eligibility. That way, you can easily use your car title for cash!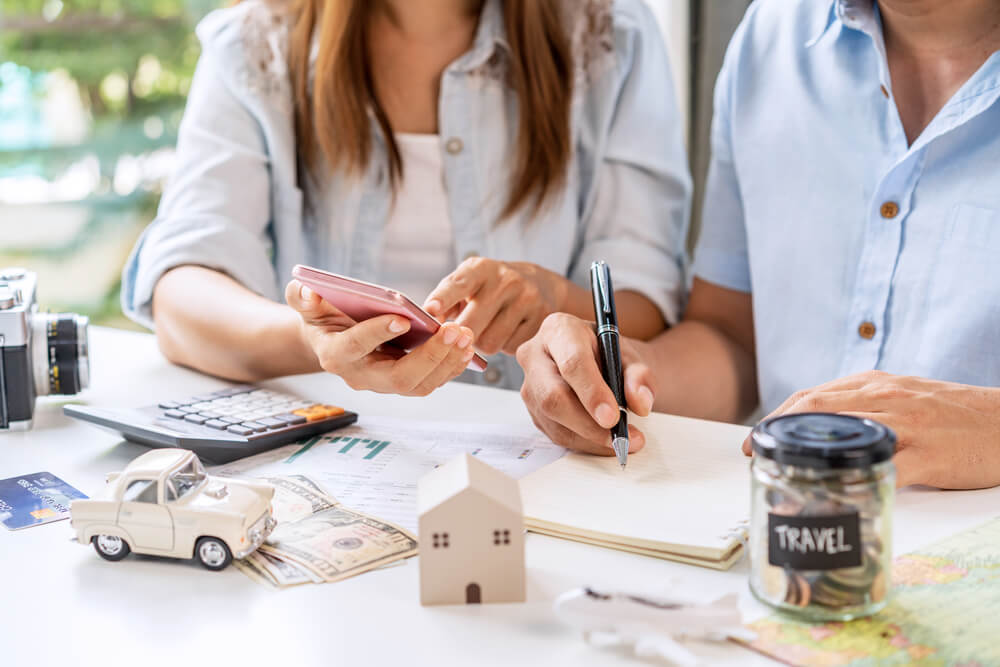 Where Can I Find A Car Title Loan Near Me
Simply by filling out the short online form found on our homepage, you can fast track your application and find the nearest store to you by allowing you to select your nearest store location. After you submit the form, a loan representative will contact you to assist you throughout the rest of your cash for title near me loan process. Here's a breakdown of the full process for you:
You'll receive a call from a representative.
They'll schedule a face-to-face meeting with you.
You'll be asked to provide the following information to complete your application:

The title to your vehicle
Your vehicle for inspection
Your driver's license

They will inspect your vehicle to determine how much money you'll receive.
You'll fill out some basic paperwork and receive your loan on the same day!
Being good with money and managing it effectively is difficult. It takes discipline and time to figure out what works best for you but once you do, you'll have that skill for the rest of your life. And, whenever you're in a financial pickle, you can always search for and find cash for title near me easily.
Note: The content provided in this article is only for informational purposes, and you should contact your financial advisor about your specific financial situation.