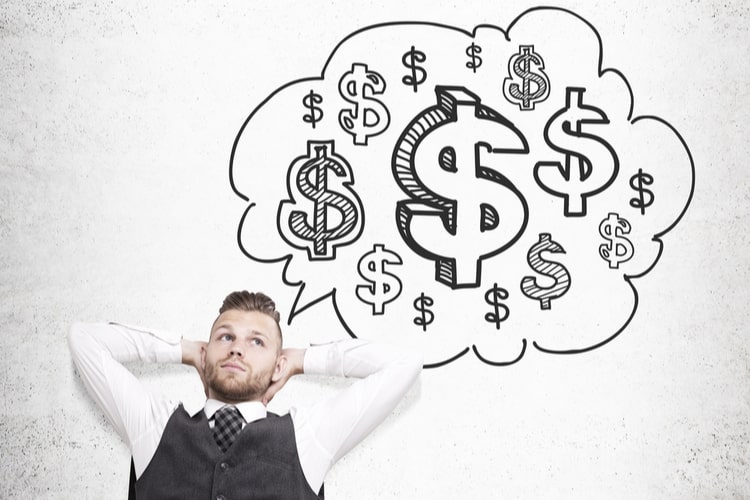 Should I Pay Off Debt Or Save For Retirement?
If you're budgeting your money, you may be asking "Should I pay off debt or save for retirement?" Before considering either option, it's recommended to build up an emergency fund. Then, pay off your high-interest debt before investing in a lower-interest retirement account. If you encounter an emergency expense in the meantime, an installment loan may be another option for you.
Paying Off Debt or Saving Up – Which Is Better?
While it is a personal decision, most financial advisors would suggest paying off high-interest debt over saving in a low-interest account; however, if it is possible to save even a little while you are working on paying off your debt, that is ideal.
Prioritizing an emergency fund is important but can be hard if you are struggling financially and also in debt. It is suggested to have six months' worth of expenses in an emergency fund, but if that seems too difficult at the moment, aim to save three months' worth of expenses while working to pay off high-interest debt.
Setting aside savings will help ease your stress, but if you focus on lowering debt first, you can then hyper-focus on building up savings.
Employment
If you have job security and know you will consistently have money coming in, it will be easier to divide your income and set aside some for savings and some for paying your debt.
But what if you don't have job security? Should you pay off debt or save for retirement? It should be a priority to build an emergency savings fund before paying off debt and saving for retirement. If you end up without a job, you'll need money for necessities like food and housing before paying off other debt.
Type Of Debt
The main types of debt are credit cards, personal loans, student loans, mortgages, car finance, and overdrafts.
If you have student loan debt, you can apply for loan forgiveness, forbearance, or deferment.
For any other type of debt, it is best to consider which has the higher interest rate and begin paying that off first, saving you more over the long haul. If you're paying 24% interest on your credit card and place your extra money into a 6-7% gaining retirement account instead of paying off debt, you will end up losing out.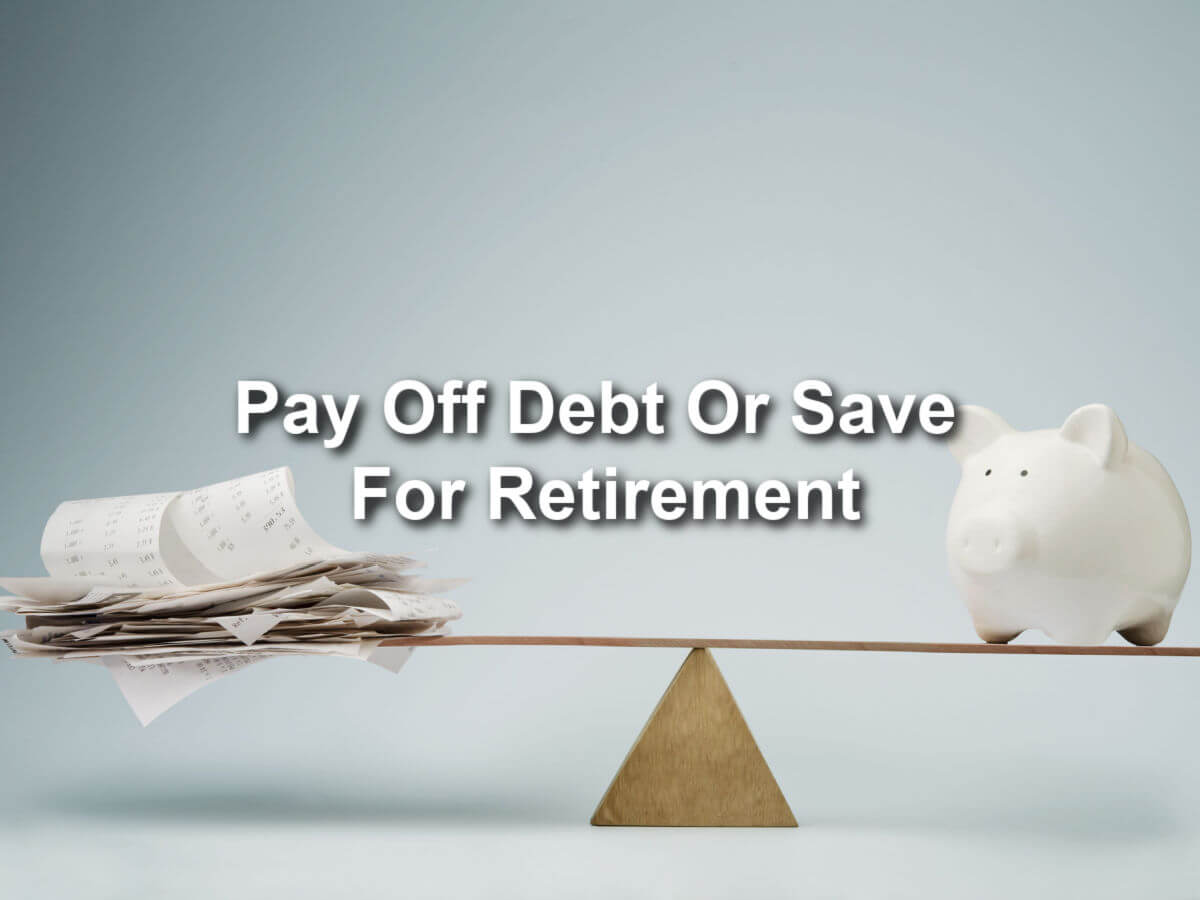 How To Divide My Salary
The 50/30/20 rule is an easy and effective budgeting method to help you pay off debt or save for retirement.
Every time you receive your paycheck, divide the amount after tax into three categories: 50% will be for needs such as rents, utilities, gas, and groceries, 30% is for wants such as seeing a movie or eating out, and the last 20% should go towards paying off debt or savings (or an emergency fund).
An Installment Loan For Emergencies
If you are overwhelmed with bills and debt, and also experience an emergency expense, you may want to consider an installment loan. Installment loans are quick and easy and you can receive up to $1,250 to help your financial situation.
To apply for an installment loan, you'll need a driver's license or official government I.D., a statement from your checking account in your name, and proof of income, which can be your most recent paycheck. You also must be 18 years or older and have an active checking account under your legal name.
Application Process
Requesting an installment loan is easy with Idaho Title Loans, Inc. Simply fill out your basic information online with our request form.
Within minutes, a local representative will give you a call. If you prefer, you can also skip the online process and call the store directly during business hours.
During the call, the representative will confirm your information, review the necessary required documents you'll need, answer any questions you have, and schedule a time for you to come to the store.
Bring the required documents to your appointment and the representative will let you know what installment loan amount you qualify for. In just under 30 minutes, you can complete the request process and receive the installment loan cash the same day or the next work day.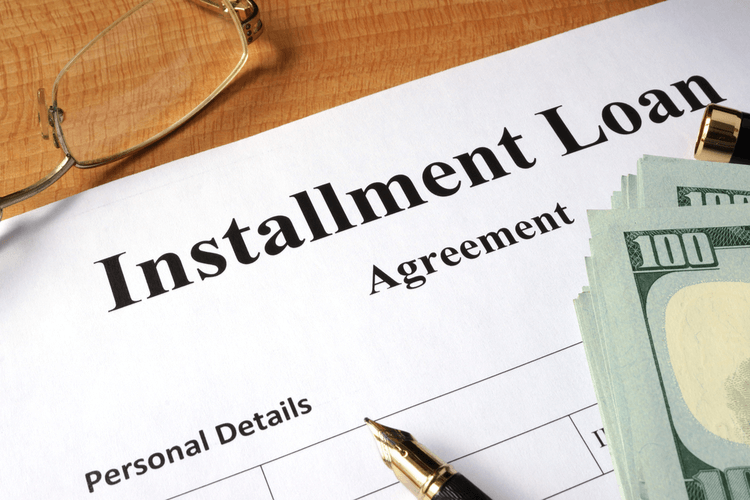 Other Ways To Pay Off Debt
Idaho Title Loans, Inc. offers other loan options when an emergency expense hits, especially if you are trying to pay off debt or save for retirement. Other loans to consider are title loans and payday loans.
With a title loan, you can use the value of your vehicle to get emergency cash by simply providing your title as collateral. No need to worry about credit restrictions, all credit is welcome to apply. With just a few requirements you can receive up to $15,000 the same or the next business day.
A payday loan is a short-term loan option, usually paid back with your next paycheck. With just a few requirements a payday loan can provide anywhere from $100 to $500. This type of loan may just be the extra help you need in between paychecks.
Get Your Idaho Title Loans, Inc. Installment Loan Today!
When you find yourself in a financial bind, you'll wonder if it's better to: pay off debt or save for retirement. It all comes down to what type of debt you have. The rule of thumb is to pay off the high-interest debt over save in a low-interest account. But if you experience an emergency and an emergency fund is not an option, an installment loan may be just what you need. Start your application today!
Note: The content provided in this article is only for informational purposes, and you should contact your financial advisor about your specific financial situation.