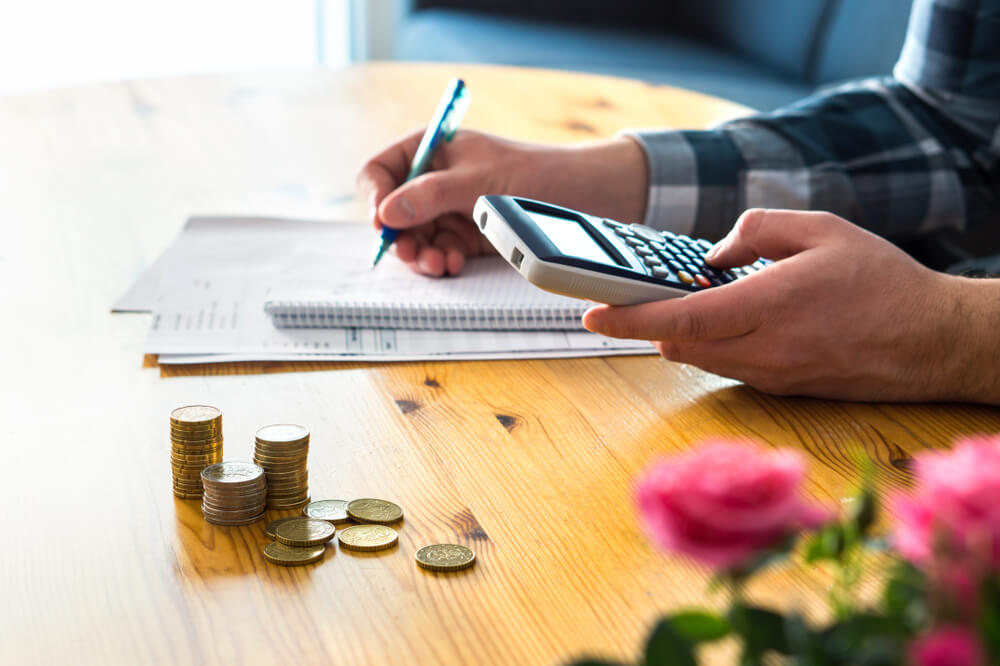 Experts Recommend These Personal Budgeting Tips
A budget helps you plan your expenses so you don't spend more than what you earn. However, a lot of people don't budget because they don't know how to start or they find numbers complicated and the process tedious.
If you're one of those people, here are some personal budgeting tips that experts say can help you finally create a budget that works for you.
How To Create A Personal Budget That Works
Know "The Reason Why"
If you have a clear goal, you have more motivation to create your budget and stick to it. Think about how you can personally benefit from having a budget. Think about how it can improve:
The way you feel. "I won't worry about money anymore"
Your relationships. "My husband and I won't fight over who pays for what"
Your personal dreams. "I can save for a new laptop"
This is one of the best personal budgeting tips for people who have trouble sticking to a budget. You see the logic of why it's important, but you don't feel emotionally invested in it. Now, you have a personal reason for wanting it to work.
Try Different Budgeting Methods
You may have given up on budgeting because you didn't like the app or budget template you were using. Remember, there are many tools and methods you can use.
If you hate numbers and charts, you can use the envelope system where you just divide cash into envelopes with "rent" or "food"' and other spending categories.
If you find writing things down tedious, an app may work better for you—some of them even let you scan receipts instead of typing what you've spent.
Find whatever budget method suits your personality and lifestyle. Just because your friend used a specific personal budgeting method that helped her pay her debt doesn't mean that you have to use the same tool to get the same results. Find what works for you and stick to it.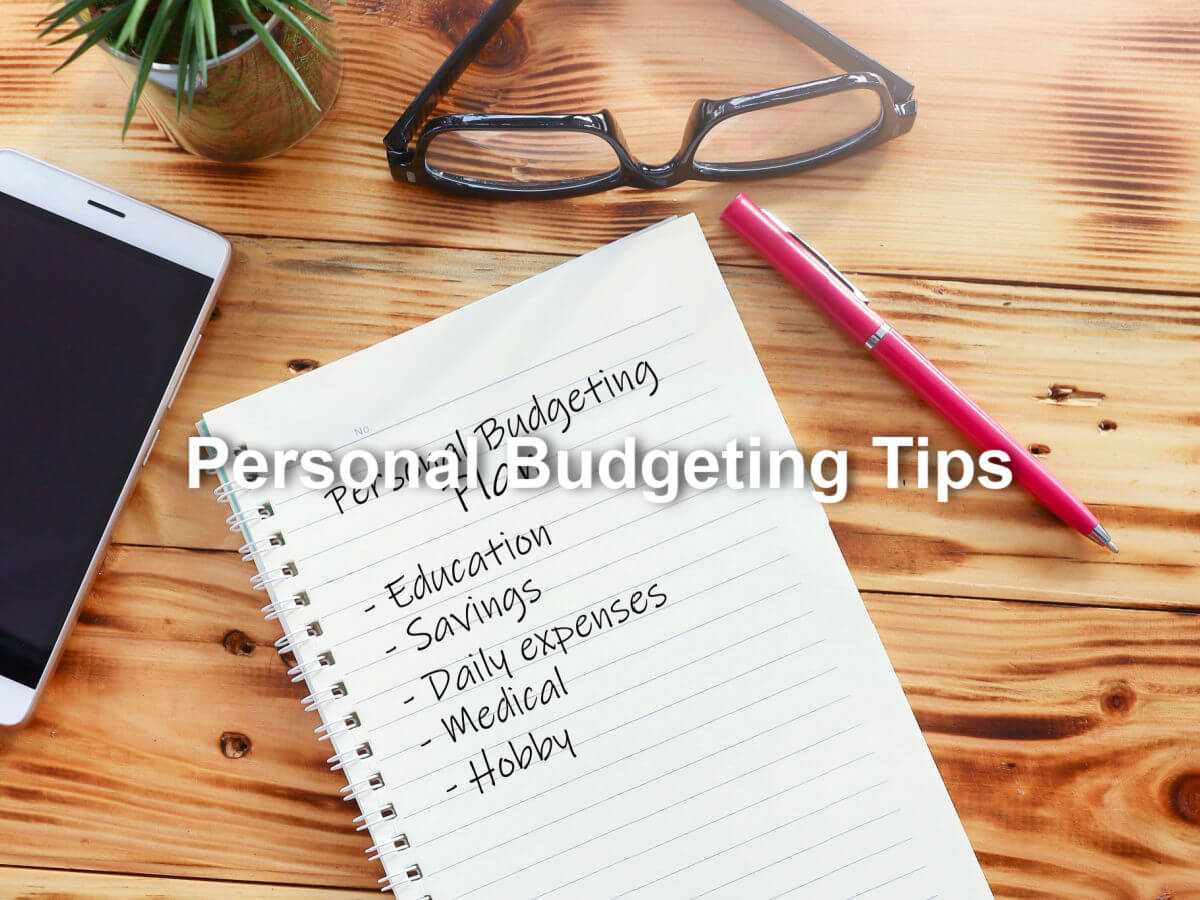 Make It Fun
Do you think budgeting is boring? If so, these three personal budgeting tips will change your mind. First, try joining money challenges (you'll find a lot of them online) with a friend. Making it a game can turn the tedious tasks of cutting expenses into a contest of "Who can save more?"
Second, give yourself small rewards. For example, "If I meet my budget this month, I can treat myself to a slice of my favorite cake."
Third, associate budgeting with something pleasant. When you sit down to go through your expenses, play your favorite music or pour yourself a cup of tea… or even take your budget notebook and pack a picnic lunch, and do your accounting in the park.
Don't Aim For Perfection, But Perseverance
Honestly, a lot of people give up on budgets because they aren't able to meet their savings goals within the first few months. "Oh, it didn't work… I'm bad at this… I'll never have enough money anyway…"
Don't get discouraged. It will take time for you to adjust to your new budget and implement those personal budgeting tips. Just like an exercise program, you have to give yourself time to build your "financial muscle."
Keep going and you will be better at managing your money, and finding new ways of reducing expenses. Besides, occasionally failing to meet your budget is a lot better than not having any budget at all.
Have A Back-Up Plan
Ideally, your budget should include savings, so you have money to cover emergency expenses or delayed paychecks.
But if your savings isn't enough when an urgent expense hits home, one option is to get a payday loan. This is a short-term loan where you make a cash advance and pay it off with your next paycheck. You can borrow from $100 to $500—and with Idaho Title Loans, Inc. you can get the money quickly.
Benefits Of A Payday Loan
You don't need a high credit score to apply
You don't have to provide many documents
You can start the process online—and then finish your application in the office in less than 30 minutes
You get the money the same day or the next business day

How To Get A Payday Loan
Requirements. The only documents you need to supply are; a driver's license or any government-issued photo ID, your most recent pay stub, and a blank check from a checking account opened in your name.
Process. Fill out the online form, which will be sent to the nearest branch. One of our representatives will then call you to explain how a payday loan works and answer your questions. When you're ready, bring the required documents to the branch for verification and some final paperwork. If you're approved, you get the money the same day or the next business day.
Start Your Application Now!
With these practical budgeting tips, you'll get better at managing your money. But if your budget can't cover an emergency expense, you don't have to panic. A payday loan can guide you through this tight spot. Contact us to start your request today.
Note: The content provided in this article is only for informational purposes, and you should contact your financial advisor about your specific financial situation.