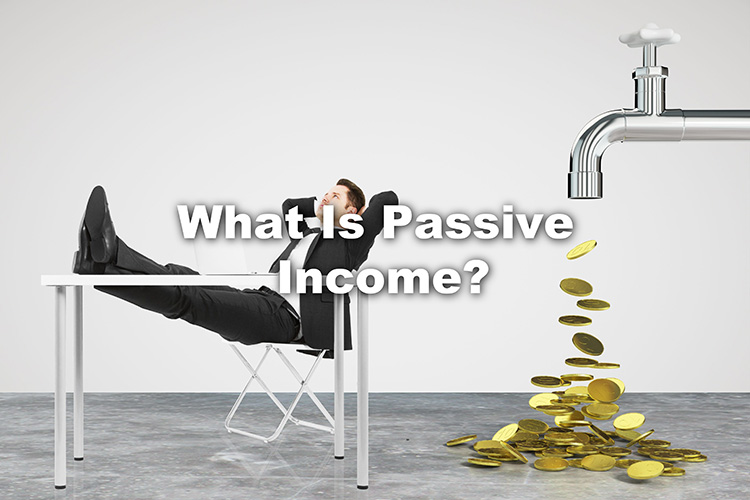 What Is Passive Income?
You know the phrase, "I could do that in my sleep"? That's the answer to what is passive income in a nutshell. Passive income refers to any source of income in which the recipient is not involved actively at all or requires little daily work. This may include a range of investments, including rental properties, limited partnerships, becoming a silent investor, dividend stocks, or private equity.
It's the opposite of active income, which is generated when you directly make your income at your place of employment. You reap the rewards as you sit back and just watch the extra income come in. Often, passive income sources may require an initial financial and time investment but soon establishes themselves as a reliable income stream without you having to devote regular work.
For example, you can establish a small business and make an initial investment of money and time, but soon staff will take over the day-to-day work. Or you can create content through a blog and slowly gain income through ads or backlinks. If you are interested in learning more about what is passive income, check out this guide!
Tips To Learn What Is Passive Income Exactly
Key Types Of Passive Income
When it comes to what is passive income, there are three most common ones. The most common types are self-charged interest, rental real estate, and a business in which one does not meaningfully participate in a business. Self-charged interest refers to money that is loaned to an S corporation (one that meets requirements outlined in the Internal Revenue Code) or a limited partnership.
When an S corporation acts as a pass-through entity, the interest on that loan income usually qualifies as passive income. Most rental properties qualify as passive income if you simply invest in a building or a rental property company while not becoming an active partner in the enterprise.
However, real estate agents always bank active income when they sell properties. You are also still making active income if the property you a renting out goes to a partnership or corporation where you are doing business. Those who "self-rent" and signed the associate lease before 1988 can be deemed passive.
Many passive income streams come from successful businesses in which people make investments, but owners simply pay the investor a percentage of sales It's passive income when you aren't involved in a business' production. Even helping owners manage the business may be considered active.
Passive Income And Taxes
The IRS always collects taxes on forms of passive income, and it usually has the same tax rate as a traditional salary from an active income job. The good news is that there may be dedications available when it comes to what is passive income. The trickly news is that the IRS sometimes does not consider income derived from interest and dividends to be passive.
However, some financial analysts consider portfolio income as passive. Passive income earners may find it helpful to consult with an accountant during tax season because the rules can be confusing. For example, while ordinary dividends and real estate property rentals are taxed as ordinary incomes, you may have the option to deduct depreciation, mortgage interest, and other types of expenses.
Why Passive Income Is Important
Any extra income is a plus, of course. But there are also long-term passive income benefits that you'll discover when you learn what is passive income. Passive income is one of the best ways to build wealth, especially if you also have a traditional job generating active income. Passive income can also be used to increase your retirement nest egg and may even help you retire early.
Plus, your passive income can act as an income stream even after you retire. Some use passive income as an emergency fund, a way to protect you and your family if there is an unexpected financial emergency, such as a job loss. Or you can use your passive income as just some extra spending money.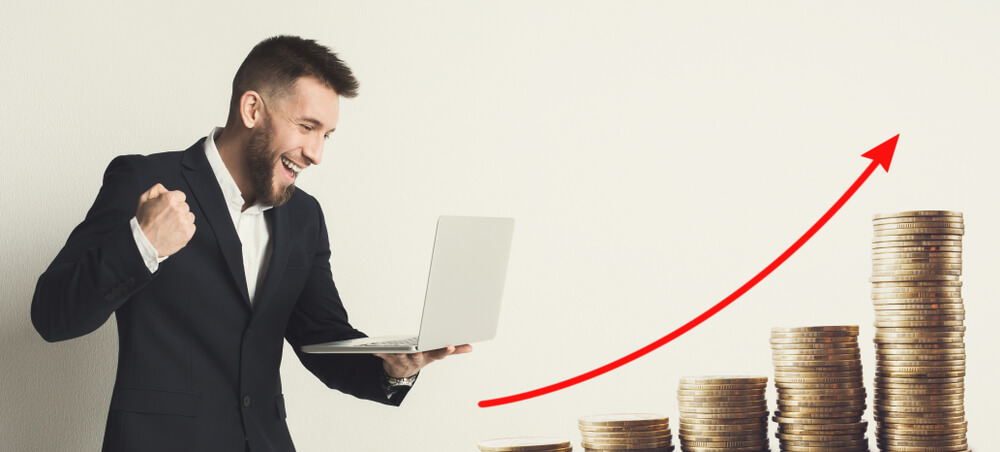 An Installment Loan Online Can Also Help
Those who pursue sources of passive income to strengthen their financial security may find that the passive income may not fully cover a financial emergency, such as a hospital bill, required home and car repairs, or last-minute, emergency travel. This is something to keep in mind when learning what is passive income.
That's where an installment loan online comes in. An installment loan from Idaho Title Loans, Inc. is a short-term loan offering a relatively small amount of cash to help with such emergencies. It is paid off over an agreed amount of time. At Idaho Title Loans, Inc., you may qualify for an installment loan of up to $1,250 in as little as 30 minutes.
We have streamlined the installment loan process to help you get the money you need quickly and easily. Start on our homepage and fill out the short installment loan inquiry form. Very soon after, one of our loan representatives from the nearest Idaho installment loan online location will give you a call to review the required materials and guide you through the rest of the process.
Get Started Today On Making Passive Income
So, what is passive income exactly? Passive income is a fantastic way to grow your wealth and set yourself up for a financially successful future. But if you're facing a financial emergency that derails your financial goals, an installment loan online may help. Simply head to our homepage and fill out the online form.
Note: The content provided in this article is only for informational purposes, and you should contact your financial advisor about your specific financial situation.