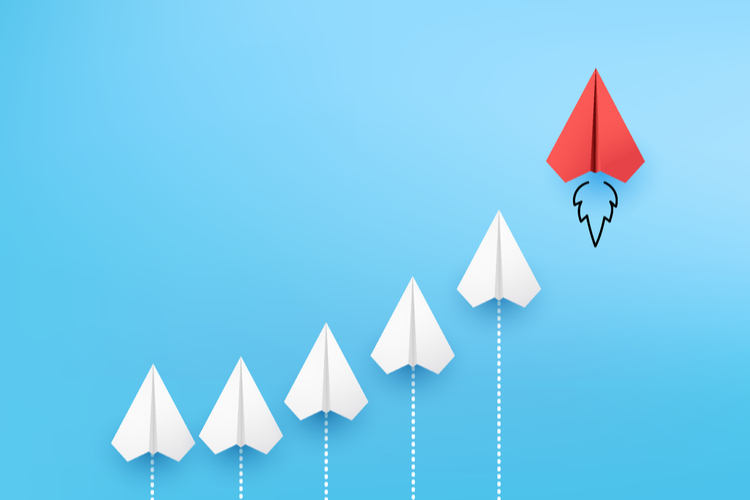 The Advantages Of Getting Loans With Idaho Title Loans, Inc.
Idaho Title Loans, Inc. is an experienced lender that has been able to build a solid reputation over the years as one of the most trusted lenders in the state. There are some of the benefits Idaho Title Loans, Inc. offers their clients that has them returning over and over whenever they need financial help. Read on to learn more about them.
Why Choose Idaho Title Loans, Inc. Over Other Lenders
1. We Keep The Qualifying Terms Simple
Eligibility terms for car title loans in Idaho aren't strict, but every lender is allowed to modify them however they see fit. However, as title loans are designated for a specific group of people – car owners – there are certain items you'll find on every title lender's list:
A state-issued ID or driver's license to verify your identity and legal age (18+), as minors are ineligible for the loans;
Your car for inspection – the model's price as determined by a nationally recognized guide, and its state will determine the maximum loan amount you qualify for;
The car's lien-free title in your name – the title must confirm your ownership of the car, as well as act as collateral during the loan repayment period. As such, it can neither be in another person's name nor have any outstanding financial obligations placed against it – it won't be able to act as collateral otherwise.
Idaho Title Loans, Inc. sticks to these minimal requirements, avoiding unnecessary complications in the process.
2. We Accommodate All Types Of Income
When you're applying for a title loan at Idaho Title Loans, Inc. you are unlikely to be asked to provide proof of income of any kind.
As title loans are secured loans, and the client is providing collateral from the get-go, we do our best to leave the repayment means up to their discretion. Any income – even non-salaried – can be utilized to pay our title loans off, if that's what the client finds most convenient.
3. We Welcome Clients Of All Credit Types
You can have a bad credit score and still be eligible for a title loan with Idaho Title Loans, Inc. The loan representative you're working with may have to perform a quick credit check, especially if you're applying for a larger loan, but if the items you provide meet our standards, bad credit won't render you ineligible.

4. We Keep Your Loan Information Fully Private
Idaho Title Loans, Inc. doesn't report its loan information to any credit agencies. Your loan won't go onto any credit reports, and your credit score will stay exactly the same.
5. Getting Started Is Easy – It Takes Only A Few Minutes
If you have all the required items ready to go, all you need to get started is to submit a filled-out form on our website – it'll only take a couple of minutes. The form will send your information to the nearest Idaho Title Loans, Inc. store, and as soon as it gets processed, a loan representative in charge of your case will give you a call with further instructions.
6. The Process Is Designed To Be Comfortable And Fully Transparent
The loan representative will double-check your information, ensure you've got the right items to qualify and answer any questions you may have about the process during the initial phone call. They will also ensure you have the right information about the terms of your loan, including your repayment schedule while helping you complete the final paperwork.
You may ask them anything during either your phone call or your in-person meeting. They're there to help you and ensure you have a full understanding of the process.
7. The Process Is Streamlined To Accommodate Your Busy Schedule
Each procedure is designed to take as little time as physically possible so that all potential clients can easily fit it into the schedule. From the moment you come into one of our locations for the vehicle inspection, the entire process takes 30-45 minutes on average.
Though commute, too, will be minimized, as the loan representative will arrange a meeting at a convenient location according to your wishes – it doesn't necessarily have to take place at one of our stores. The lengthiest procedure on the list is usually the car inspection, which may take around 10-15 minutes.
8. The Waiting Period Is Kept To The Minimum, Giving You Quick Access To Cash
If you get approved for the loan at Idaho Title Loans, Inc., the latest you'll get the cash will be the next bank business day. If you start the process early in the morning, you might even get cash the very same day.

In Need Of A Helping Hand? Get An Idaho Title Loan!
Idaho Title Loans, Inc. does its best to make our loans accessible to as many people as possible, accommodating income and credit situations of all types. With our simplified quick method, you can easily fit the process into the busiest schedule and get the cash you need – up to $15,000 in less than 24 hours. Get your title loan today by submitting an online form located on the main page of our website!
Note: The content provided in this article is only for informational purposes, and you should contact your financial advisor about your specific financial situation.