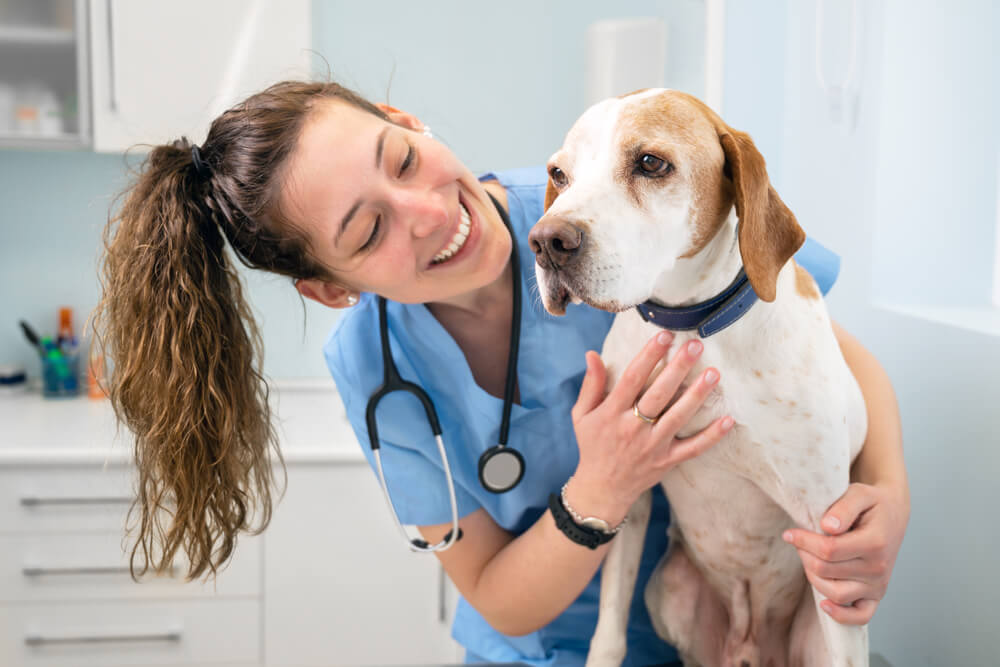 7 Places Where You Can Find Help With Vet Bills For Dogs
There are quite a few places where you can find help with vet bills for dogs. Vet offices, mobile clinics, waggle, and Red Rover are some of the examples. These locations offer assistance in a variety of ways, including payment plans, low-cost procedures, donations, and loans. Keep reading to determine which option is best for your situation.
Here Are Places Where You Can Find Help With Vet Bills For Dogs
1. Vet Offices
Most of the time your vet office will have a program set up to help diminish the cost of pet care or provide a payment plan that better fits your schedule.
It is not uncommon for someone to need help with vet bills for dogs, and vets can work with you to determine a treatment plan that better fits your budget while giving your pet the care they need. This may include in-house financing, or the vet can direct you to lenders that they work with. Keep in mind that vet offices are not in the business of financing, and they do not stay up to date on keeping rates competitive.
2. Mobile Clinics
If you are looking for help keeping routine expenses low, consider using a mobile clinic for your dog's normal care. These clinics are usually mobile and have lower fees for services such as:
Vaccinations
Heartworm testing and prescriptions
Annual check-ups
Grooming
Nail filing
You get the same services provided by an in-office vet visit at a fraction of the cost. Keep in mind that mobile clinics are not equipped to handle urgent or continued care. You will also need to update your primary veterinarian with procedures done at the mobile clinic.
While a mobile clinic can certainly help with vet bills for dogs, not every dog will be comfortable in those settings. There are no rooms to keep them separate, and anxious dogs can easily become overstimulated.

3. Waggle
Crowdfunding through waggle can help with vet bills for dogs that are beyond the scope of your finances. Waggle sends 100 percent of the funds to your veterinarian. Simply create a Waggle campaign with as much information as possible, including:
Your veterinarian's information
A medical estimate
Clear images of your pet
Waggle reviews each case before approving the campaign. You can then share this on social media for friends and family to donate.
Some campaigns are chosen for grants and scholarships, and they can attract the attention of celebrities or non-profits. Every little bit of attention and financial support helps, and Waggle stands out from other crowdfunding providers when it comes to helping with vet bills for dogs.
4. Red Rover
Red Rover provides both emergency assistance and domestic violence assistance in providing care for your furry friend. The average grant through Red Rover is about $250, so this is not an option to fully cover most medical expenses. Instead, look to Red Rover with funding gaps.
Red Rover limits these grants to life-threatening injuries or illnesses that require urgent and specific treatment. You must show a:
Diagnosis and treatment plan from a veterinarian
A favorable outcome
Proof of income
Proof that the pet is spayed or neutered (or that there is a plan to spay/neuter)
While Red Rover will not reimburse you or provide assistance for ongoing treatment, they can help with vet bills for dogs in emergency situations.
5. Brown Dog Foundation
The Brown Dog Foundation is a 501c3 charity that provides assistance to families with sick pets. These are pets that are likely to respond to treatment that would deteriorate without it. The Brown Dog Foundation understands that not everyone has the financial capability to cover these costs, and they believe that money should not get in the way of loving families and their dogs.
It can take anywhere from 2 to 5 days to approve an application, depending on the cooperation of the pet owner and the veterinarian. The Brown Dog Foundation will also help with vet bills for dogs by working to create an affordable plan and providing assistance to bridge the gap between what the family can afford and the full cost.

6. The Pet Fund
The Pet Fund started in 2003 as a national non-profit. Unlike most other options, this organization specializes in non-basic, non-emergency care, such as:
Cancer
Heart disease
Endocrine disorders
Kidney disease
Cataract surgery
Your dog will need to be able to wait for the length of their current waitlist, but The Pet Fund is a great option for help with vet bills for dogs with chronic illnesses. You must contact them by email with a request prior to sending an application.
7. Title Loans
While these dedicated options are great, you may not have the opportunity to wait for approval or need more assistance than bridging the gap. Title loans can get you fast funds to help with vet bills for dogs in the ways that you need. Plus, you can get car title loans online and thus, save your time and effort.
At Idaho Title Loans, Inc. you can get up to $15,000, often on the same day you apply. You only need a state-issued ID, a lien-free title to your vehicle, and a vehicle itself for inspection. After a representative inspects your documents, vehicle, and situation, they can determine whether you are eligible for a loan.
Car title loans give you access to emergency money when you need it, and they are a convenient option for most financial situations. Handling vet bills for dogs can be difficult but understand that you are not alone. There are plenty of places to look for help to get your pet the care they deserve.

Get Help With Vet Bills At Idaho Title Loans, Inc. Today!
Having financial troubles preventing you from giving your pet a necessary treatment feels frustrating. But you can avoid unnecessary stress and cover the vet bills without problems with the help of car title loans in Idaho. You can get the needed funds today. To start, just fill out our online form found on our home page.
Note: The content provided in this article is only for informational purposes, and you should contact your financial advisor about your specific financial situation.