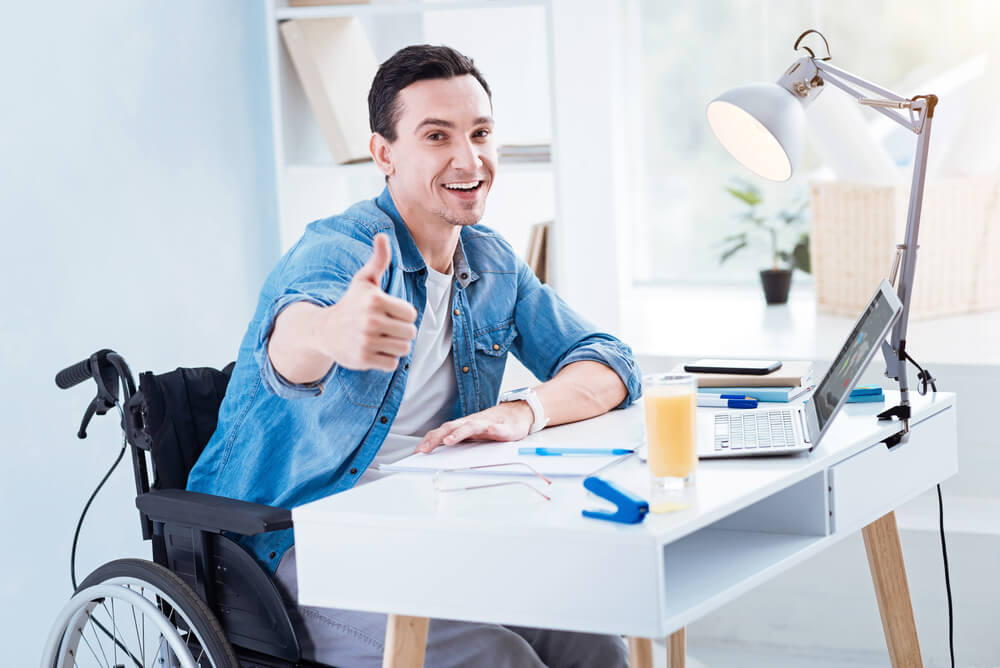 Tips For Getting Payday Loans For People On Social Security Disability
Do you need a payday loan but worried your social security disability will be an obstacle? You can find out how to get payday loans for people on social security disability benefits right here.
What Are Payday Loans?
Payday loans are short-term financial aids that help you bridge the gap between paychecks. Whether you need help to pay the bills, medical treatment funding, or have urgent home repairs to take care of, payday loans can help, even if you're on social security disability. The process takes 30 minutes or less, and you can start from the comfort of your own home.
What Should Payday Loans Be Used For?
There aren't any major restrictions placed on the usage of payday loans. However, we always suggest that our clients only keep them for emergencies, especially when you're on social security disability. Situations that often call for a payday loan or other small, fast financial aid are:
Home repairs (generally after storm damage or other adverse conditions)
Car repairs
Urgent travel
Medical bills
Overdue or unexpectedly high bills
How To Get Payday Loans For People On Social Security Disability
1. Make A Tighter Budget
Tightening your budget can be helpful when you need extra cash on social security disability. A stricter budget looks different for everyone, but it can include:
Cutting back or stopping eating out or buying takeaways
Getting rid of expensive phone tariffs
Removing all luxuries from your monthly budget (entertainment, etc.) until your finances are back on the right track
Not only will this give you some more spare cash to help fund the emergency, but it will also give you more free money to pay back a loan if it's still needed.

2. Have The Right Documentation As Income Proof
Regardless of the income source, proper documents are required to get payday loans for people on social benefits. While usually, the most recent pay stub is required as proof of income, the list of required documents is flexible for people with disabilities.
Instead of a pay stub, we need to see your social security disability check. Your most recent one should have all the necessary information. The team at your local Idaho Title Loans, Inc. storefront can advise you on the specifics. If you need other documents, they'll let you know.
3. Apply For Other Help Too
There are many benefits out there to help those on social security disability checks, including grants to modify your home if necessary. For example, the grants can help install walk-in showers and handrails by the toilet if this is something you require.
You might be surprised by the level of help available to you once you start looking! It's always best to check the federal and state grants and other no-strings-attached options before deciding to get Idaho payday loans.
Our Idaho Payday Loans Process
We've given you an inside look at the process to help you decide whether our payday loans are suitable for you. If you have any other questions, feel free to get in touch to chat about payday loans for people on social security disability.
Fill in the short online request form to send your basic information straight to your closest Idaho Title Loans, Inc. location. If you'd rather, you can call the store directly during standard office hours.
After you have submitted the form, one of our friendly representatives will call back. Make sure you have your phone at hand, so you don't miss it. They will confirm the information on the form, answer your questions, and tell you about the process in detail.
Head to the store with your required items. The documents you need for a payday loan in Idaho are as follows:
Your state-issued ID (typically a driver's license)
Most recent pay stub (or your most recent social security disability check)
A blank check from your active checking account in your name
One of our friendly loan representatives will verify the documents and consider whether you qualify when you arrive.
If you do qualify, they'll guide you through the rest of the paperwork, and you'll receive your money on the same day!

Can You Still Apply If You Have Bad Credit?
Yes! If you receive social security disability checks, and your overall financial climate has damaged your score, you can still qualify for Idaho payday loans.
What Happens If You Can't Repay?
We have a dedicated team of experienced professionals to assist you. They'll create payment arrangements in line with the state's regulations to help you fulfill your repayment obligations.
Get Started With Idaho Payday Loans Today!
Complete the inquiry form or give us a call to start the application process for payday loans in Idaho. Our team will verify your disability checks and help you fund your emergency in no time.
Note: The content provided in this article is only for informational purposes, and you should contact your financial advisor about your specific financial situation.