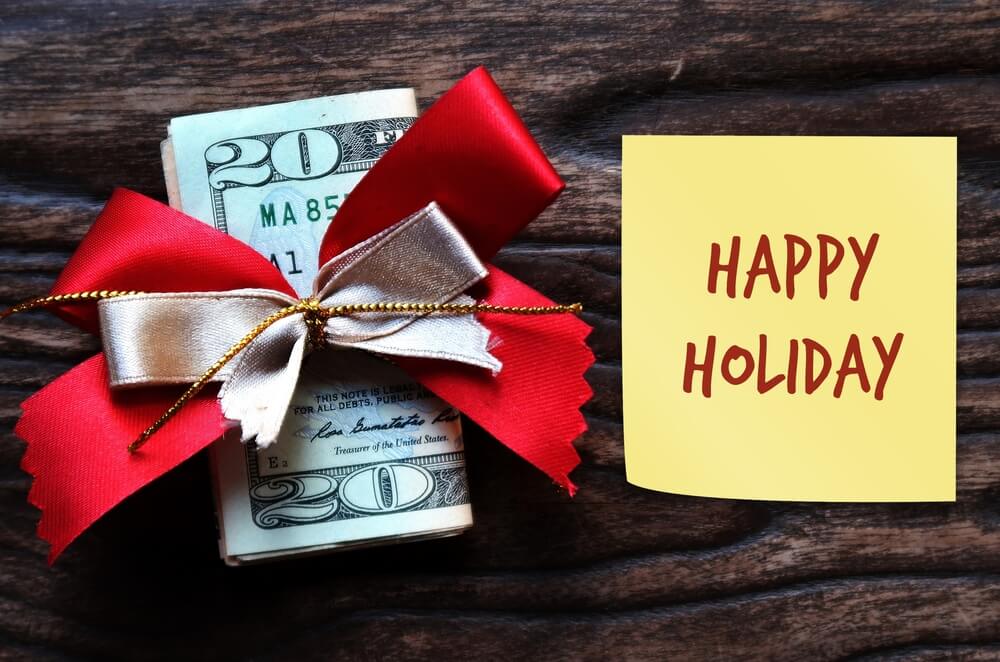 How To Make Quick Cash For Christmas
If you're looking for ways to get fast cash for Christmas, you're in the right place. In this post, we're going to cover 7 efficient ways to make quick cash for Christmas. Read on to get some useful tips on how each of them works and choose the one that's right for you.
The 7 Best Ways To Make Christmas Cash Quickly
1. Provide Holiday Deep Cleaning Services
Running a full-time cleaning business might not be your dream, but leveraging your skills over the busy holiday season can give you an influx of Christmas cash. Try advertising a one-off deep clean in time for December 25th. People are bound to pay you handsomely. After all, everybody loves having a squeaky-clean home before hosting their family and friends. The best part about providing a one-time service is that you can charge more than people offering weekly or biweekly domestic cleaning.
2. Test Websites For Money
SEO companies, web designers, and marketing agencies strive to achieve a user-friendly, easily navigable website. They want to ensure their potential customers have a constantly positive, seamless website experience.
The same types of businesses will pay you to test their sites. Normally, you have to spend a few minutes using the website and then provide feedback on the pages and other elements. It won't make you rich. However, it's a good way to earn a little bit of money for extra nice Christmas gifts or decorations. Generally, you can get $10 for 15 minutes of testing. Although the payout may differ depending on the company you test for.
3. Deliver Meals With DoorDash
Over the past few years, courier positions have boomed in popularity — and for a good reason, as you can earn a fair amount of cash for driving around. DoorDash is one of the main players in this space. As a "Dasher," you collect meals from restaurants and deliver them to the customer.
The company pays weekly. But you can choose to get the money instantly in some cases. To become a Dasher, you must:
Be over 18 years old
Pass a background check
Have a driver's license

4. Babysit For Parents Nearby
As the festive period draws nearer, the demand for baby-sitters skyrockets. It's a great way to make extra money for holiday shopping, especially if you like children. We recommend advertising your services on social media. However, sites like care.com can help you find clients and expand your reach.
5. Become A Gift Wrapper
Beautifully wrapped gifts are all the rage. So, if you have a knack for the craft, people will likely pay you to do it. Department stores look for gift wrappers during the festive period. But you could always advertise your services as a freelancer.
6. Utilize A Rewards Credit Card
Lots of rewards credit cards give you rewards at the end of the year. You can use these points to get Christmas cash and money off popular products. It's a terrific way to stretch your money further.
7. Make And Sell Christmas Decorations
If you're crafty, turn your hand to making Christmas decorations and selling them at local craft fairs or Etsy. You never know; it may even turn into a year-long side hustle.
Funding Emergencies During Christmas With Title Cash
Getting fast Christmas cash to buy your loved ones extra special gifts is one thing. But what can you do when an emergency strikes, and you don't have the funds to do anything about it? Getting title cash is an option in this case.
Based on the value of your vehicle, you can borrow up to $15,000 title cash with Idaho Title Loans, Inc. The process takes roughly 30 minutes, and you receive the money on the same or very next business day. Just follow the straightforward steps below:
Fill out the online request form on this website. It sends your information straight to your local Idaho Title Loans, Inc. store location.
After you submit the form, a representative from that store calls you to discuss the requirements and the rest of the process.
Go to your local Idaho Title Loans, Inc. shopfront with your driver's license (or a different kind of photo I.D.), your vehicle, and your lien-free title to your car.
Wait while one of our loan associates examines your paperwork and inspects your vehicle to determine whether you qualify.
If you are eligible for the title loan, you complete the paperwork alongside the loan representative and receive the money you need on the same or the next day.

Get Your Title Cash Today!
Obtaining Christmas cash is easy with our seven methods. But when emergency strikes, title loans are an option that'll give you money fast when you need it most. Don't hesitate to get in touch with us with any inquiries about car title loans in Idaho or submit the online form on our website to get started today!
Note: The content provided in this article is only for informational purposes, and you should contact your financial advisor about your specific financial situation.