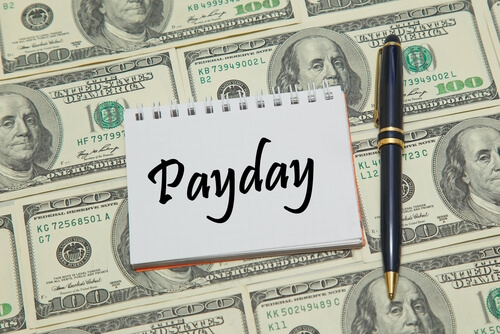 What Do I Need to Get A Payday Loan in Idaho?
Are you trying to apply for a payday loan but you've been struggling to answer the "what do I need to get a payday loan" question? You've finally found the right place! We're going to take a look at the ins and outs of the elusive Idaho payday loan.
What Is An Idaho Payday Loan?
A payday loan is a short-term financial aid that lets you bridge the gap between your paychecks (hence the name). Sometimes, payments can't wait for the end of the month even if you don't have enough money left to pay for it. That's where payday loans come into play. They are quick and easy to apply for when you know how.
Having said this, it's worth remembering that payday loans are not long-term solutions. They're simply a way to tide you over until your next paycheck hits your bank account.
What Can I Use An Idaho Payday Loan For?
Technically, there are no restrictions placed on the use of payday loans. However, we always advise our customers to save them for emergencies. You can borrow up between $100 and $500 with our payday loans which can help fund any of the following:
Any urgent travel costs
Unexpected medical bills
Emergency home or auto repairs
What Do I Need to Get A Payday Loan?
Unlike traditional bank loans, there are very few items you need to apply for and acquire a payday loan in Idaho. As long as you are over 18 years of age, you just need the following:
A government-issued photo ID card (your driver's license, for example)
Your most recent pay slip
A blank check from your active checking account (it must be in your name)
The Advantages of An Idaho Payday Loan
Now that you can answer your burning "what do I need to get a payday loan?" question, it's time to discover the advantages of this loan type. We understand the amount of negative press these loans receive we're going to shed some light on the positive side of things.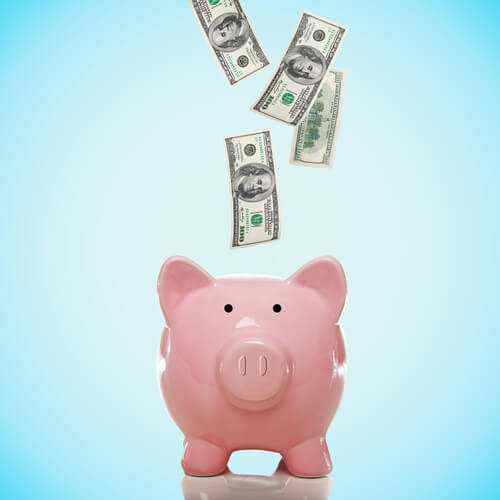 #1 Incredibly Easy Application Process
You can start the process from the comfort of your own home. Traditional bank loans request that you come into their store immediately but payday loan lenders are far more flexible.
#2 Easy to Manage Repayments
The repayment terms are tailored to you and your lifestyle. You won't feel snowed under when repaying your loan. Instead, it'll be simple to budget and payback in as little as one month.
#3 Great for Those with Bad Credit
Standard loan lenders request that you have a near-perfect credit score. Sometimes, that just isn't possible.
With a payday loan, you can have a low or no credit score, it doesn't matter! Even though it may be checked, you won't be penalized because of the figure.
#4 Made for Emergencies
When you're in the middle of a crisis, the last thing you want to do is sit down and drown in paperwork. With an Idaho payday loan, the process takes as little as 30 minutes and all the hard work is done by the friendly loan specialist.
#5 Flexible Terms
Originally, payday loans were only offered for a month. Nowadays, however, they come with terms for as long as three months! This gives you plenty of time to repay the full amount stress-free.
How to Get An Idaho Payday Loan
You know the advantages and you can answer the what do I need to get a payday loan question. The only thing you need now is to understand our step-by-step application process. Just follow the below and you'll be well on your way to receiving the money you need to finance any emergency.
Head online to IdahoTitleLoansInc.com by clicking the link.
Fill out the short online request form. This will send your basic information straight to your closest Idaho Title Loans Inc storefront. For those who don't want to go online, call your closest storefront during standard working hours.
After you have submitted the form, a loan representative from your closest location will call you. He/she will confirm your information, go over the items you need to bring with you, and answer any questions you may have.
Head to your nearest Idaho Title Loans Inc storefront with your government-issued photo ID card, a blank check from your active checking account, and your most recent pay stub.
When you arrive, one of our friendly loan representatives will check your documents and walk you through the final steps of the process.
After all of that, you will receive the money on the same day as you apply!
The Bottom Line
Happy that you can answer the "what do I need to get a payday loan question"? Excellent. If you need more assistance, don't be afraid to get in touch. Don't sit and wonder, "what do I need to get a payday loan", find out today with the help of Idaho Title Loans, Inc. right now. So, when you find yourself in a pinch, you know you can turn to an Idaho payday loan!
Note: The content provided in this article is only for informational purposes, and you should contact your financial advisor about your specific financial situation.