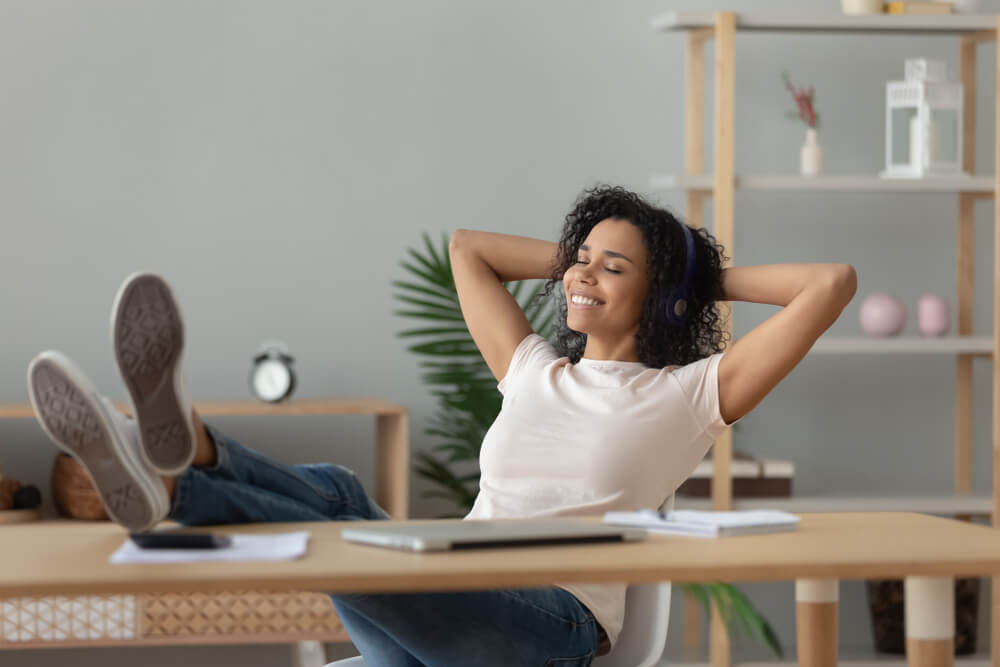 How I Learned To Stop Worrying And Get A Cash Advance Online
Learn how to stop worrying and get a cash advance online for emergencies right here. It may be daunting, yes. But by the end, you'll have some concrete steps to take.
How You Can Learn To Stop Worrying About Money
1. Make A Realistic Budget
If you can't control your spending, it'll be hard to solve your financial problems. So, it's essential to make a budget, ensuring it's realistic. You can do this easily by looking at your current expenses, shimmying them around to give yourself more room to breathe.
2. Discuss With A Mental Health Professional
Monetary stress brings a lot of negative impacts. If you're having a serious trouble with it, talking to a mental health professional might be a way to sort through your worries. While they won't help you budget or analyze your spending habits, they will help you deal with the intense emotions surrounding your problems.
3. Set SMART Money Goals
Motivating yourself to stick to your realistic budget is tricky. So, make sure the goals you set are SMART. This means they are:
Specific — If you want to save for a holiday, be clear about where you're going and what you want to do while you're there. The more details, the better. Building up a picture of what you can expect from your goal is an effective strategy.
Measurable — How much do you need to save? Make sure it's enough to achieve your specific goal (i.e., going on holiday, saving for a car, etc.).
Attainable — You need to ensure that it's doable for you. Often, by saving more and spending less, it is feasible.
Realistic — Consider whether it's important to you and actually worth the effort. If it's not, set a different monetary goal that you truly care about.
Time-based — Set a timeframe to complete your goal. It could be two weeks to two years, whatever works for you!
Examples of SMART money goals include:
I would like to save $2,500 by the start of next year to buy a new car.
I would like to save around $500 by the end of the summer to buy the new Xbox.
I would like to be free from credit debt in 10 months.
I would like to save $700 in an emergency fund in 5 months.

4. Be Nice To Your Future Self
While it's important to live in the moment, you need to dive into the future a bit when it comes to money. After all, future you will need cash. Figure out how much money you need in retirement, so you don't have to worry when you get there. Of course, this depends on where you live, your bills, and your current lifestyle.
However, we assume you don't want to work for the rest of your life. And sadly, the pension amount isn't always as much as you need or probably want. Therefore, it's best to make sensible decisions right now to avoid future financial woes.
5. Know Where To Get Money In An Emergency
If you're yet to build up an emergency fund, paying for crises can seem impossible. But we're happy to tell you that there are plenty of routes you can take, depending on your situation. You can even find grants to pay for certain necessities like HVAC problems and rent issues.
However, when you don't have much time, a cash advance online could be the way to go. You can get money in as little as half an hour, and all credit situations are welcome — good, bad, and non-existent. It essentially tides you over until payday, allowing you to let go of the last bit of financial stress during an emergency.
How To Get A Cash Advance Online
The process takes roughly half an hour. Just follow the steps below to obtain a cash advance online with us at Idaho Title Loans, Inc:
Fill in the short online inquiry form. It sends your information directly to your nearest Idaho Title Loans, Inc. storefront. Alternatively, you can talk to a representative at the store immediately by calling during standard business hours.
Once your information reaches your nearest storefront, one of the loan associates calls you to talk about the process, answer your questions, discuss the documents you need to submit for Idaho payday loans and set an appointment at a location convenient to you.
Meet with a representative at the chosen place. Don't forget to bring the required items with you: your driver's license, your most recent paystub, and a blank check from an active checking account in your name.
A loan associate will go through your documents, assessing whether you qualify for a cash advance online.
If you are eligible, you continue with the process with the help of our loan associate.
Finally, you receive the money you need either on the same or next day!

Get A Cash Advance Online Today!
Learning to stop worrying about money takes time and dedication, but ultimately, it's more than worth it. And remember that you can always get a cash advance online to help fund emergencies while you're working on healthy financial habits. Contact Idaho Title Loans, Inc. for queries today by submitting a short intake form on our website.
Note: The content provided in this article is only for informational purposes, and you should contact your financial advisor about your specific financial situation.