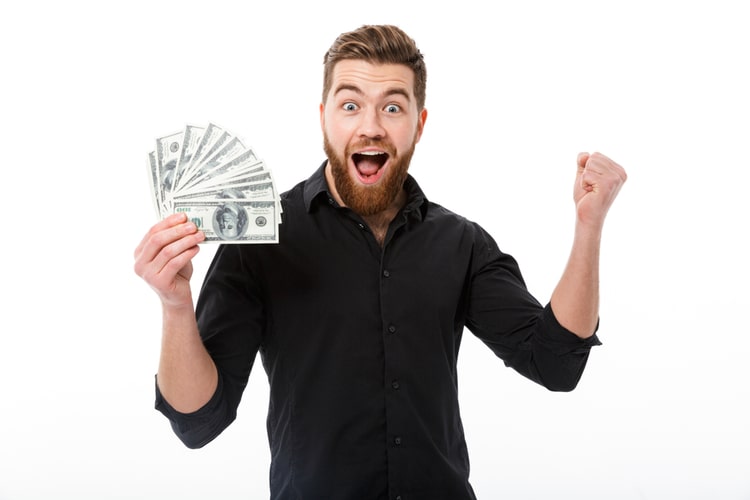 Need Last-Minute Money in Idaho? Title Loans Are an Option
If you've ever found yourself looking for quick ways to get cash near you, then you should know there could be an easy way to do so. Idaho car owners could apply for up to $15,000 in cash with a title loan. Unlike other types of loans that are unsecured and often require good credit, you could get approval for cash regardless of if you have bad credit. You do not even need a checking account to get your funds!
Emergencies can arise when you are the least prepared to handle the situation. If you need last-minute money, then you should consider applying for a loan at Idaho title loan location near you. today to see how much you could receive. Getting title loans is a fast and simple process. Many applicants get approval in as little as 30 minutes by visiting their nearest title loan location and finishing the inspection process.
Benefits of Vehicle Title Loans
Certain forms of credit like getting a credit card, payday loans near you, or a bank loan can be difficult to get approval for. Even with approval, you may find yourself waiting days or weeks to get your funds. the most significant advantage of a vehicle title loan is the speed in which your funds are delivered. Idaho Title Loans, Inc. provides you two options and it comes to applying. You can either do most of the process online or go in-store to complete the application process.
The fastest option is to choose your nearest title loan location. You can decide between numerous stores around the Idaho area. After selecting your nearest location, it's as simple as bringing the necessary documents and the vehicle to the store. In addition to having items like the vehicle title, you must have full ownership of the title. That means there can be no liens on the title or holds due to other debts or court rulings.
Title Loans May Be Simple and Easy
Other loans like payday or bank loans typically require a couple more forms of information and an average credit score. Payday loans in particular also provide lower amounts for very short periods. Bank loans can provide lots of money but are much harder to get approval for. Title loans only require your vehicle, the title, and a valid form of government-issued I.D. You also do not need to have a high credit score. Even with bad credit, you could get approval. Getting approval for funds you need does not need to be a stressful guessing game. If all other options fail, then a title loan could help Idaho applicants use their car to get cash.
What Can I Use my Funds For?
Getting a loan can be a challenging decision but one that ultimately is beneficial in a tight financial spot. You can use your funds for whatever you need them for like unforeseen debts or charges. There can be numerous reasons you need cash as soon as possible such as:
Get Quick Funds for Home and Car Repairs
Get a Loan for Medical Emergencies
Pay Rent on Time with a Title Loan
Get Quick Funds for Home and Car Repairs
the common reason that to get a vehicle title loan is for home or vehicle repairs. Since you get to keep your car during your loan you do not have to worry about not having access to one of your vehicles. Home repairs can be equally as important. If you have sliding glass doors then replacing one that may have broken can cost hundreds of dollars. Rather than leaving an ugly tarp up covering a hole in your home, you could instead get an auto title loan and hire someone for repairs immediately.
Get a Loan for Medical Emergencies
Medical emergencies or something most people do not consider every day. All it takes is a non-attentive driver to ignore or miss a stop sign. If you are now stuck with expensive medical bills or require funds for medication or treatment, then getting a loan maybe your best option. Not getting proper treatment can lead to more expensive issues in the long run. Avoid skipping out on beneficial treatment or medication by ensuring you have the funds with a title loan.
Pay Rent on Time with a Title Loan
If you find yourself behind some old debts, then you may end up with additional charges or late fees. To avoid paying even more, you get a title loan to cover the amount. This gives borrowers extra time by allowing them to lay off upcoming bills, avoid late fees, and repay their title loan at later date. Late payments can impact more than your wallet. If a debt is linked to your credit report, then even being a day late can negatively impact your score.
Get Cash Today with Idaho Title Loan, Inc.
Getting a vehicle title loan in Idaho could be a quick and simple process. You do not need a driver's license or even a bank account to get your funds. Borrowers only need to bring their vehicle title, the vehicle itself, and a valid form of ID. When compared to the credit limitations of other loans, it is clear that a vehicle title loan is the most accessible and quickest for car owners. Don't hesitate to turn your car in quick cash today. You could get up to $15,000 with Idaho Title Loans, Inc. today.
If you need more time to pay back your loan or do not own your vehicle, then you could still get up to $1,500 cash with signature installment loans. You can also apply for a payday loan between $100 - $500 at Idaho Title Loans, Inc., today.
Note: The content provided in this article is only for informational purposes, and you should contact your financial advisor about your specific financial situation.