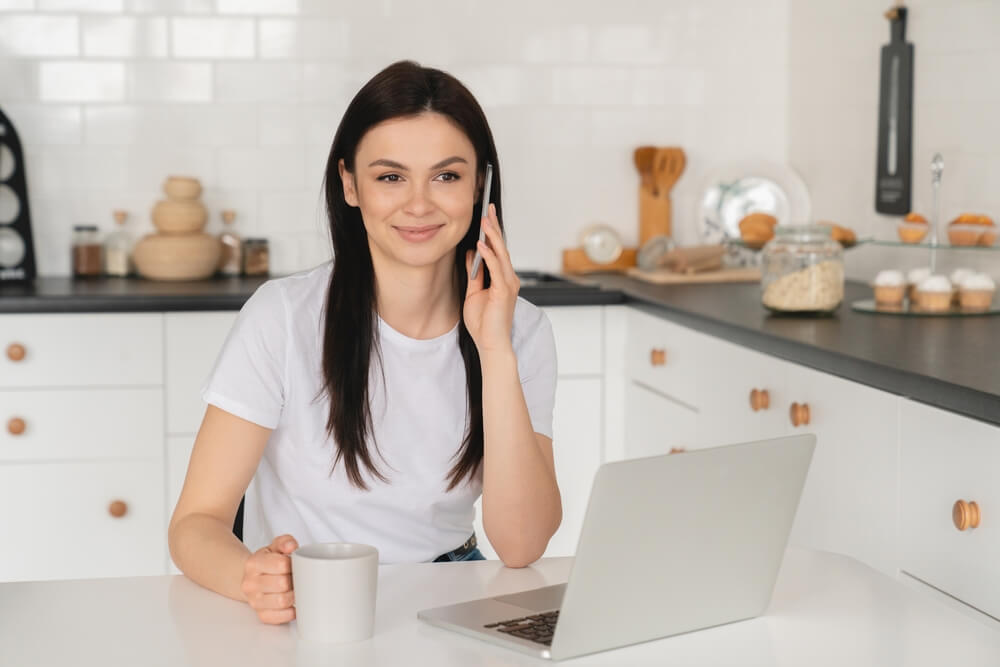 How To Replace A Car Title In Idaho
Your car title isn't just a bit of paper, despite what you might believe. It's your legal declaration of ownership! If you're selling it or moving out of state, it's time to transfer your title.
However, you'll need to apply for a replacement title if it is lost or damaged.
Luckily for you, getting an Idaho car title replacement is pretty straightforward. All you need to do is head to your local Department of Motor Vehicles office or fill out an application online and pay the $14 fee.
In the following sections, we'll look at the process in more detail, discover the requirements needed, and discuss why and when you should replace your vehicle title.
Everything You Need To Get An Idaho Car Title Replacement
Before heading to the local DMV office, you should ensure you have everything you need to replace a car title in Idaho. The requirements are as follows:
VIN (i.e., vehicle identification number)
A completed and signed Duplicate Idaho Title Application, otherwise known as Form ITD 3367
Valid Idaho driver's license
Credit card, debit card, check, money order, or cash to pay the $14 fee
If your car's lien has been paid in full, be sure the lienholder fills out section four of Form ITD 3367. Alternatively, attach a separate release form to your application from the lienholder showing proof it has been paid in full.
Important note: Form ITD 3367 is not for transferring ownership to a car's new owner. It's only for duplication purposes. The owner transfer form is Form 3369.
How To Replace A Car Title In Idaho
You can get a replacement car title in Idaho by mail or in person at your nearest Department of Motor Vehicles office.
You'll need to complete the Duplicate Idaho Title Application Form, as mentioned above. The information you provide must include:
Your vehicle's data, such as its make, model, year, and description
Your information
Lienholder information (if necessary)
Your mailing address if the new title should be sent elsewhere
Proof of $14 payment
Notarized signature (unless you're applying in person)
Once you've finished filling out the form, drop it off at your local licensing office or mail it to the below address:
Ada County Processing Center
PO BOX 140019
Garden City, ID 83714
If you make an error or do not complete the required steps when applying for your duplicate title, your application will be returned. It's also worth mentioning that they will not accept any applications via fax.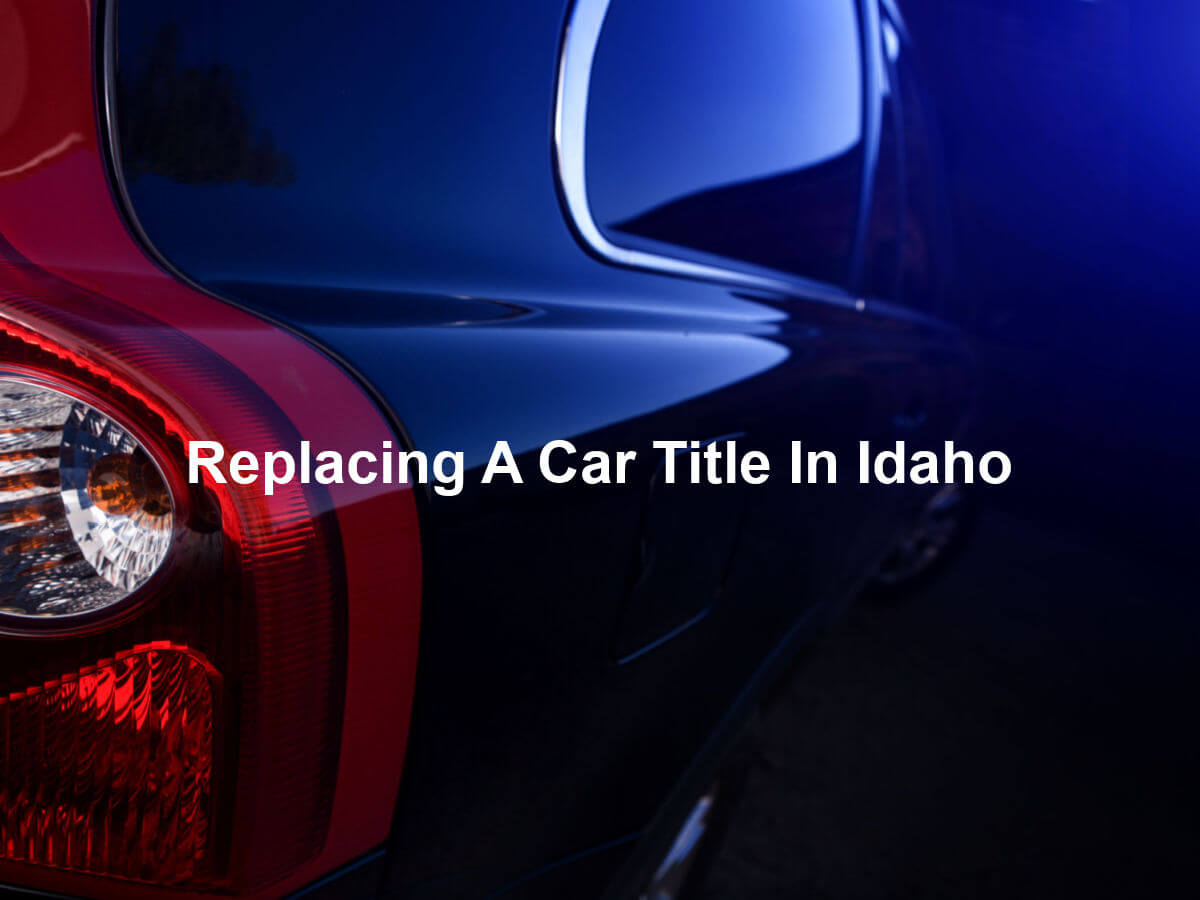 How Long Does It Take To Get The Replacement Title In Idaho?
After submitting your duplicate title application, you'll receive the new one in the mail. However, it can take up to two weeks for it to arrive, so you'll need to have patience.
That said, there are ways to speed it up.
You can request a rush copy. Just keep in mind that you'll pay an extra $28 for the privilege.
Speaking of extra fees, you'll also be expected to pay an additional $7 if you don't know your vehicle number or title number.
When Should You Get A Replacement Car Title?
Your car title proves you own your vehicle and contains valuable information like your vehicle identification number and personal data.
So, you'll need to apply for a duplicate title if your current one was:
stolen, lost, damaged, or ineligible.
never received by the Department of Motor Vehicles.
altered.
Why Bother With Idaho Car Title Replacement?
You need a viable vehicle title to prove legal ownership or to transfer ownership when you sell your vehicle. Despite its seemingly unimportant stature, it's a document you shouldn't be without.
Not to mention that you can get an Idaho car title loan with an up-to-date title document, allowing you access to money in just 24 hours.
Countless Idaho residents have used their car title as collateral to fund medical bills, unforeseen veterinary costs, emergency home repairs, and so much more. And Idaho Title Loans, Inc. can help you do the same!
The process at Idaho Title Loans, Inc. is simple, fast, and best of all, you won't need a near-perfect (or even a good) credit score to qualify. We accept people from all types of financial backgrounds. After all, emergencies can hit hard and often at the worst time. So, if you need to handle a financial emergency, but do not have the emergency funds to do so, a title loan may be the option you are looking for. With this type of loan, the amount you can borrow is based on the vehicle, but getting up to $15,000 the same day or the next business day is possible.

Submit Your Idaho Car Title Loan Inquiry Right Now!
Obtaining an Idaho car title replacement can be annoying. However, the process is simple and won't take long once you've filled out the application form.
Though, dealing with the hassle of replacing your title may be worth the effort if you experience an emergency that requires fast cash. By using your vehicle title you can receive title loan funds to cover anything from medical bills to urgent travel costs.
So, get an Idaho car title loan now to fund your emergency. It only takes half an hour, and you can receive your money as early as today.
Note: The content provided in this article is only for informational purposes, and you should contact your financial advisor about your specific financial situation.