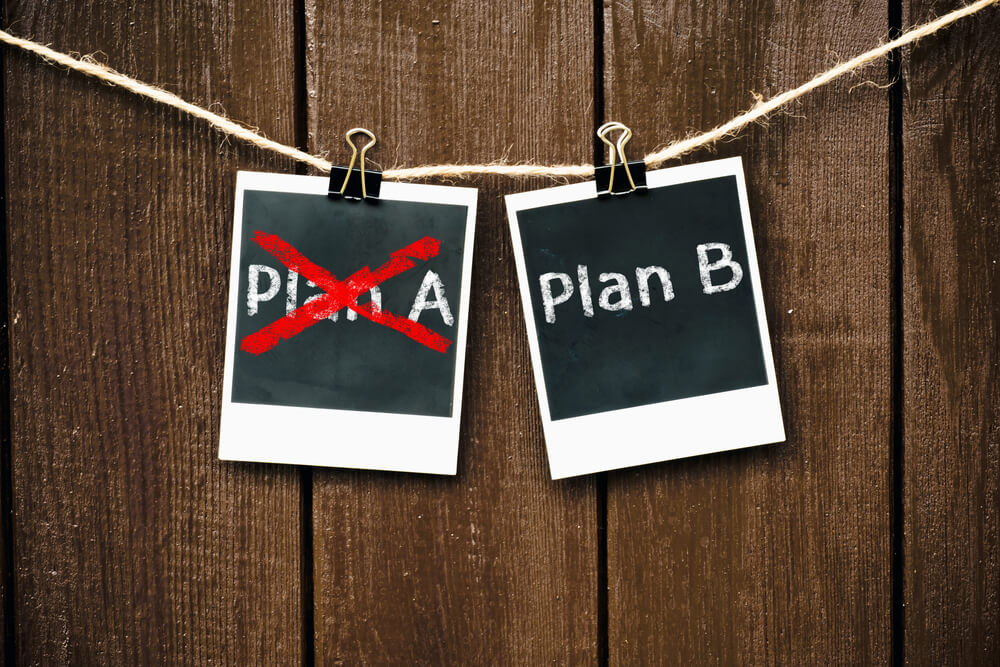 Who Benefits from Second Chance Personal Loans?
According to statistics, more than 53% of Americans have been rejected for a loan because of low credit. If you have experienced a loan application denial due to a low credit score, consider alternative ways of getting cash, such as second chance personal loans.
Second Chance Personal Loans Explained
A second chance personal loan is a type of financial aid designed for borrowers with bad credit scores that could be used to cover unexpected emergency expenses or repairs. If you have a bad credit score, you're unlikely to qualify for traditional bank funding, since they typically require perfect credit. With second chance personal loans, you get a chance to borrow money even if your credit is low.
How Do Second Chance Personal Loans Work?
Generally speaking, second chance loans are offered by specialist lenders that are familiar with the subprime market sector. They come with variable terms ranging from a standard 30-year mortgage to a mere 7 days.
This funding type allows you to receive money almost straight away and pay it off through regular installments over time (or by a specified date if the term is short). If the loan you received is reported to the relevant credit agencies, it can even help repair your credit score. However, it's worth noting that not all second chance loans are given to the bureaus.
Who Benefits from Second Chance Personal Loans?
Anyone with bad credit who is going through a crisis can benefit from a second chance loan. They are available to you when you need money most. Some situations where you may benefit from this type of loan is when you have bad credit and:
Need to pay for medical bills.
Need to pay for unexpected yet urgent travel.
Need to repair your car.
Need to repair damage to your home.
If you're unsure about whether you have a good or bad credit score, check the FICO table below:
| Ranking | Credit Score |
| --- | --- |
| Exceptional | 800 to 850 |
| Very Good | 740 to 799 |
| Good | 670 to 739 |
| Fair | 580 to 669 |
| Very Poor | 300 to 579 |
Types of Second Chance Personal Loans
By now, you're probably wondering what kinds of second chance loans are out there for you. Below you can find our top three picks.
1. Payday Loans
If you are looking for a short-term second chance personal loan in Idaho, taking out a payday loan with Idaho Title Loans, Inc. is an option. This financial aid is designed to tide you over between paychecks, so the full amount will need to be paid back in as little as a month. To receive Idaho payday loans, you must have the following items:
A blank check from your active checking account (in your name)
Your most recent pay stub
A driver's license (or another form of photo identification)
Don't worry about your credit score, we work with various kinds of credit situations. Whether you have amazing, terrible, or non-existent credit, we can help.
2. Signature Installment Loans
With our installment loans in Idaho, you can borrow up to $1,500 by providing a valid ID card, a checking account in your name, and proof of income. These loans are sometimes referred to as "good faith loans" since the only thing you need is a written promise to repay and a signature.
3. Title Pawns
Title pawns are a short-term type of second chance personal loan that allows you to borrow money based on the value of your vehicle (car, truck, or van). With us at Idaho Title Loans Inc,, you can receive up to a helpful $15,000 to pay for medical bills, travel expenses, or home repairs.
We have streamlined our process by making the list of required items as short as possible, allowing you to stream through everything quickly and receive your cash in as little as 30 minutes. Additionally, all credit situations are welcome, and you don't need to be employed to qualify.

How to Get a Title Loan from Idaho Title Loans, Inc.
Just follow the simple step-by-step instructions below to obtain a title loan as your second chance personal loan:
Find the short intake form on our website, fill it out, and submit it. This will send your information straight to your local Idaho Title Loans Inc storefront. If you don't want to get started online, you can always give us a call during standard office hours.
After you have submitted your completed online request form, one of our friendly loan specialists will give you a call to discuss the required paperwork and answer any questions.
Following the call, drive to your nearest Idaho Title Loans, Inc. storefront with your driver's license (or a state-issued photo I.D.), your vehicle, and your lien-free vehicle title.
Wait while a knowledgeable loan expert inspects your vehicle (it will only take 5 minutes or so) to determine the amount of cash you can qualify for.
After the inspection is complete, you will be asked to complete some simple paperwork.
After that, you will receive your emergency second chance personal loan on the same day as you apply!
Get Your Second Chance Personal Loan Today!
If you are dealing with a crisis and poor credit, don't hesitate to get in touch with Idaho Title Loans, Inc. for more information on our second chance personal loans. To get started, all you need to do is submit a short inquiry on our website – and our friendly staff will do their best to help you get approved.
Note: The content provided in this article is only for informational purposes, and you should contact your financial advisor about your specific financial situation.