How Title Loans Provide Fast Financial Relief
You may have second thoughts before taking out a loan, but is it worth the long process? Are you even eligible for a loan? How fast will you be able to get the money? Maybe it's an emergency and you can't wait because emergencies have a funny way of not respecting time crunches. All these things can be an added worry on top of an already pressing financial crisis, especially if you don't know where to look, which might spur you to search for cash for title near me.
Your first thought might be to get a traditional loan or a bank loan, but that has its own disadvantages:
They ask you to provide proof of income. You might be looking for financial relief because you lost your job and need some money to tie you over for a while, but a bank (and other traditional lenders) will reject you straight off if you are unemployed. To them, if you are unemployed, it means you are unlikely to be able to pay back the loan, and so they will not risk spending their money on you!
They require a high credit score. Lenders use your credit score to judge your financial history including debts and how good you are at making timely payments. If you have a bad score, they will not give you a loan. We all know how one financial mistake can affect our credit score badly and then it takes ages to recover from.
They have other requirements like collateral and cosigners. The list of requirements is not small. They will squeeze details of every possible financial backing you have just to make sure they will be able to recover their money.
The application process is lengthy. The loan approval process can take weeks or months, and you still aren't sure if you will be approved for it. That is a bad option when you have a financial emergency on your hands and need quick cash.
When there are so many problems associated with traditional loans, is there another way to get financial relief? Yes! And that is title cash loans!
What Are Title Loans
Even if you've lost your job, you probably own a car or some other vehicle. You can offer your car title as collateral in exchange for a loan! And that is what we call a title loan. Title loans are fast and easy alternatives to traditional loans. They let you arrange a good amount of money, with the least hassle, and in the least amount of time.
And the list of requirements? There isn't a list! You just have to own a vehicle (with no liens on it of course).
How You Can Use Title Loans To Get Financial Relief
Title loans are a quick solution for problematic financial times, such as when you lose your job and don't have enough savings. You need some instant cash to bear your daily expenses until you can get back on your feet.
Title loans are especially useful in emergency situations including:
Medical emergencies: Medical emergencies cost an arm and a leg, and it's nearly impossible to arrange so much cash immediately. That's where title loans come to your rescue.
Home and car repairs: Sometimes an appliance or a part of your home infrastructure can break down suddenly, and so can your car. These kinds of fixes can't wait, for example, a big leaking pipe, or a broken heater in the winter, or a car breakdown when you need it to get to work every day. In such cases too, title loans can save you a lot of stress.
Urgent travel: You may get news one fine day which means you have to travel somewhere urgently. How do you arrange the money fast? Title loans!
Advantages of Title Loans
We've already discussed a lot of them indirectly and you're probably wondering: what do I need to get a title loan? Here's a list to sum up:
Title loans have very few requirements, meaning almost anyone can be eligible. We work with all kinds of credit: good, bad, or none. You only need to be, at least, 18 years of age, and you need to have a lien-free title to your vehicle, and you'll need to be able to provide your car for an inspection.
You can apply for title loans online.
You don't have to give up your car for the period of the loan.
You get the loan on the same day that you submit your application!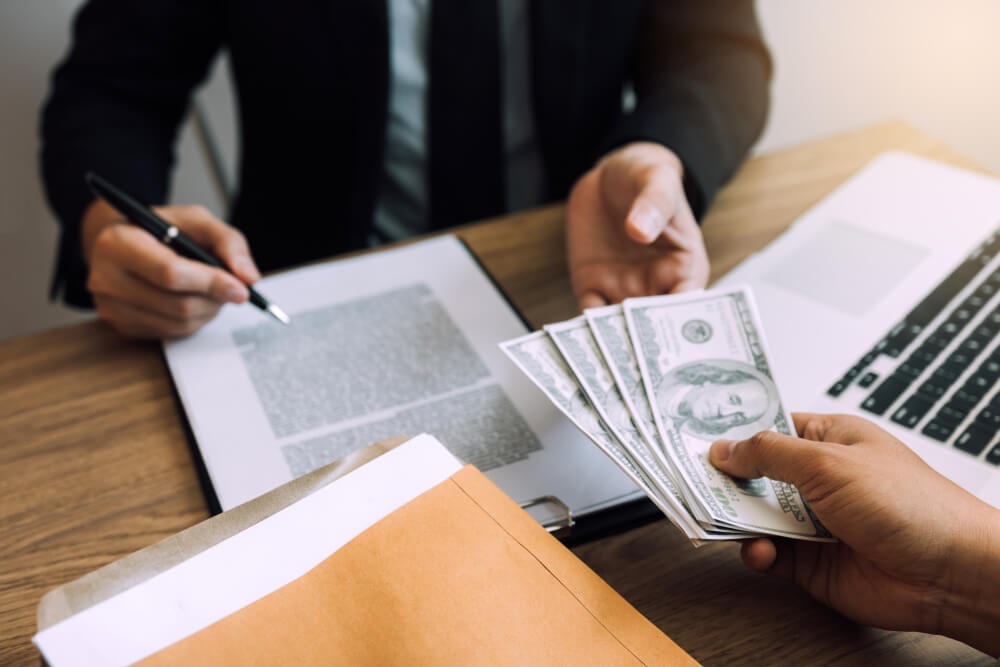 Securing A Title Loan Near Me
Ready to apply for your title loan? You can start by filling out and submitting an online form that can be found on our homepage. Once you submit that, you'll receive a phone call from a representative to schedule a face-to-face meeting to have your car inspected. During this meeting, you'll find out how much money you'll receive! It's that simple and straightforward!
Applying for a title cash loan really is often the quickest and easiest way to get some financial relief in emergencies and we've finetuned this process to make it as simple for you because we understand that dealing with an emergency is hard enough. Using your title for cash is easy and we're here to help with whatever you need. Don't wait until you're swallowed by an emergency. Apply for a title loan today.
Note: The content provided in this article is only for informational purposes, and you should contact your financial advisor about your specific financial situation.