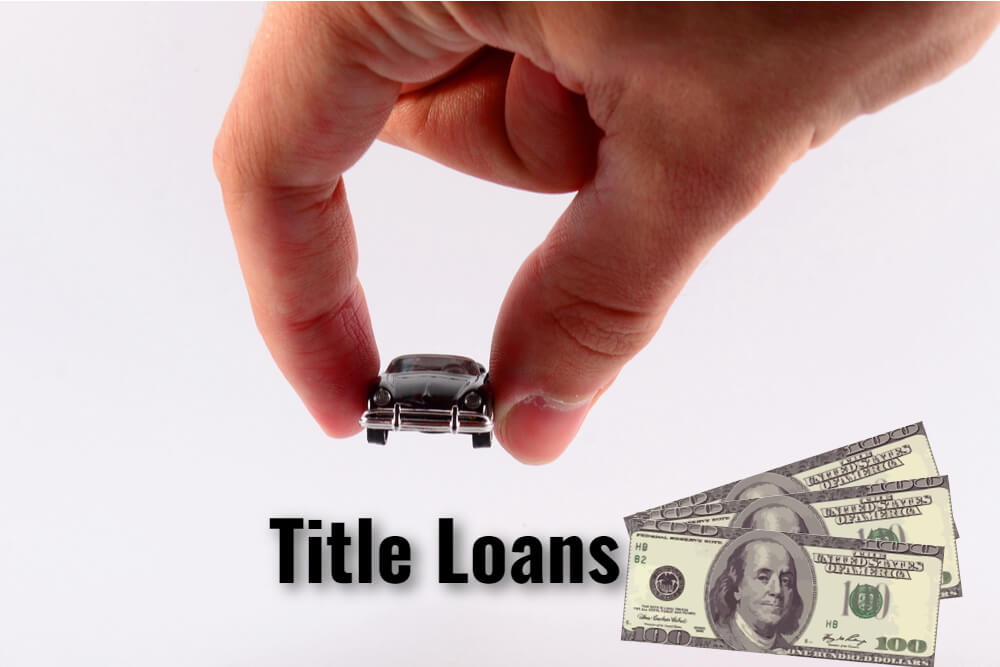 What Is A Title Loan?
What is a title loan? Of the many types of personal loans that you can get, a title loan can provide you with same-day cash when you most need it. This allows you to deal with an urgent financial problem immediately instead of putting it off, and thus, to avoid possible complications in the long run. Learn the basics of what a title loan is, how it works, what it is used for, and everything you need to know to get one.
What Is A Title Loan? Here's What You Need To Know
Title loans are secured, short-term loans that can provide funds quickly to those who need them. What does a secured loan mean? This is where title loans earn their name. You get a title loan by using your vehicle title as collateral to secure the borrowed money. This collateral serves as a guarantee that the lender will get their money back in case you break the terms of the agreement and stop paying off the amount you promised to repay.
What is meant by a short-term loan? Short-term loans mean you won't be paying the loan back over several months and only need financial relief briefly. A short-term loan can often come in handy in situations where you would otherwise have the money you need if you had a little more time to come up with it.
How Exactly Does A Title Loan Work?
A title loan uses your vehicle title as collateral, meaning that you need to temporarily give the lender your vehicle title for the duration of the loan. Don't worry though, you'll get this back once you meet your loan term agreements.
When getting car title loans in Idaho, the amount you are approved for will rely on the condition of your car. This requires that an inspection of the vehicle be performed to determine how much you qualify for in title loans. A loan inspector will look at the following things to determine the value of the vehicle:
Make
Model
Year
Mileage
Interior material and condition
Exterior condition and any modifications made to it
Any visible damages or work that needs to be done to the vehicle
Once the value of your vehicle is determined you are offered a loan amount that you can either accept or decline.

What A Title Loan Can Be Used For?
Title loans are personal loans that allow you to use the funds you receive for any type of financial emergency.
How can a title loan meet your needs? A title loan has been a growingly popular option for many people who come across unexpected expenses or emergencies that require quick cash. A title loan can help you tackle unexpected bills such as:
Surprise medical bills such as emergency room visits
Time-sensitive home repairs
Necessary vehicle repair work
Spontaneous but important work travel
Unusually high utility bills
Paying rent on time
Surprise moving costs
Emergency pet care
You name the type of emergency, and a title loan can very likely assist you in getting the funds you need to address it.

What Do You Need To Get A Title Loan?
The very first thing you will need to get a title loan is to be old enough to apply for one. If you are not 18 years or older, then you won't be able to apply. If you are, a driver's license or state-issued I.D. will be necessary for you to put in an application.
From what has already been mentioned about what a title loan is and how it works, it shouldn't be a surprise at this point that you will need to provide a lien-free vehicle title to secure the loan as well as physical access to your vehicle for the inspection portion of the loan application.
The vehicle itself for a quick inspection.
Why Choose Idaho Title Loans, Inc.
If a title loan is what you need, Idaho Title Loans, Inc. can show you just how easy it is to get one! With a lien-free vehicle title, valid I.D., and your vehicle, Idaho Title Loans, Inc. can find out if you qualify and for how much in as little as 30 minutes!
How To Apply For A Title Loan With Idaho Title Loans, Inc.
Applying is easy. With several store locations in Idaho, you can submit your information with an online form and have a representative call you from their nearest location within minutes.
Once on the phone, the representative will go over the information you submitted, allow you to ask questions, and either direct you to their nearest store location or set up an inspection location of your choosing.
When you meet the representative at the agreed location, they will verify your age, the title of your vehicle, and perform a quick inspection.
You will then be given a loan amount (potentially up to $15,000!). If it meets your needs, the representative will assist you in finishing the application.
Receive your money the same day or as soon as the following business day!

Get Started Today
A title loan is one of the possible options to get quick funds and cover your emergency expenses. While a bank loan may take days or even weeks for you to find out if you are even approved, a title loan lets you receive the needed cash as soon as the same day. So, now that you know what a title loan is, don't hesitate to get started. Get the funds you need by submitting an online form with Idaho Title Loans, Inc. today.
Note: The content provided in this article is only for informational purposes, and you should contact your financial advisor about your specific financial situation.