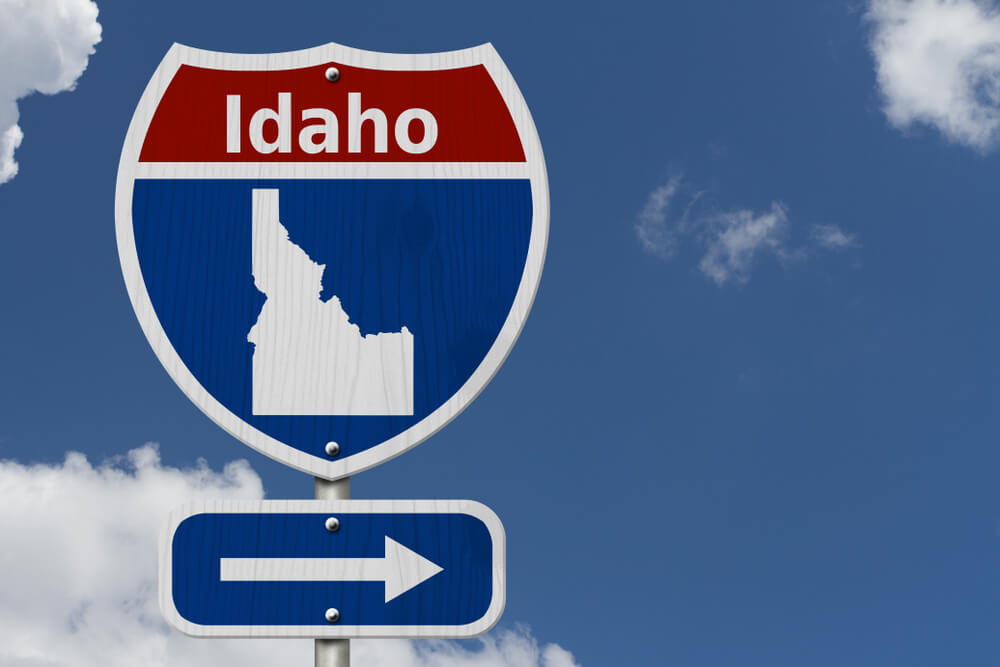 10 Fun Things To See On Your Idaho Road Trip
All you need to enjoy the best of Idaho is your car! Follow our Idaho road trip guide and discover the state's top scenic spots – without spending a lot of money. And if you run into any emergencies, you should check out car title loans Idaho for help.
Idaho Road Trip: 10 Must-See Places
1. Hells Canyon National Recreation Area
America's deepest canyon plunges almost 8,000 feet into the Earth, earning its rather ominous name as a backdoor into the Underworld. But ironically, this place actually feels like paradise, with its 360-degree view of open sky, stunning mountain ranges, colorful rock formations, and the sparkling waters of the canyon river.
You can take a jet boat tour, hike along the trails, have a picnic lunch, go birdwatching, and more. It's worth getting a guide who can tell you more about the wildlife and the historical artifacts that were discovered in the area.
2. Lake Coeur D'Alene
This is a great Idaho road trip destination for families! Aside from offering 135 miles of scenic shoreline, it's home to Silverwood Theme Park – the largest in the Northwest – and the Coeur d'Alene Resort – famous for its floating golf course and world-class facilities.
You can go kayaking, fishing, or try dozens of bike trails and hiking trails. If you have time, stay overnight on one of its boathouses or camping grounds.
3. Route Of The Hiawatha
You'll want to take hundreds of pictures at this stop on your Idaho road trip. The Route of Hiawatha is a converted rail-trail, which spans 15 miles of beautiful Nature, train tunnels, and trestle bridges. You can rent a mountain bike—it's an easy downhill ride—and then take a shuttle service back to your car.
4. Sawtooth National Recreation Area
No Idaho road trip would be complete without visiting the Sawtooth National Recreation Area. This has over 700 miles of mountain trails, 300 alpine lakes, and tons of recreational activities. You can go hiking or backpacking, or spend the whole day fishing. If you're looking for some thrills, try water sports like rafting or canoeing.
The Visitor's Center also has audio tours and natural history exhibits, to help you get to know more of the area's diverse wildlife and plant life. If you have time, stay overnight at the well-equipped campsites.
5. Craters Of The Moon
Prehistoric volcanic activity helped create this other-worldly landscape. You'll find lava tubes, cinder cones, fissures — and over 750,000 acres of fascinating rock formations that you won't find anywhere else. Be sure to walk to the top of the Inferno Cone to get the best view of the area.
6. Yellowstone Bear World
This is one of the most popular Idaho road trip destinations. Drive through the recreational park and see wildlife up close — deer, bison, moose, elk, wolves, and of course, grizzly bears! You even have a once-in-a-lifetime chance to pet adorable bear cubs and take pictures with them.
If you're going on a family Idaho road trip, we definitely recommend including this in your itinerary. But who are we kidding — even adults will be chanting "Yellowstone! Yellowstone!" as you drive up to its gates.
7. Museum Of Idaho
This should also be part of any family Idaho road trip. The museum is a fun, interactive educational experience. It has first-class exhibits on both natural history and culture, from Eagle Rock to the Race for Atomic Power, and even key milestones in local Idaho history.
8. Shoshone Falls
Niagara who? The Shoshone Falls is actually taller, reaching a breath-taking 212-feet tall. It's best to visit this area during spring or early summer when the water flow is at its strongest and highest.
Don't just take a picture and leave. You can spend a whole day here — it has picnic areas, playgrounds, hiking trails, and even a large swimming area.
9. Balanced Rock
This rock looks like a unique sculpture — albeit a 40-ton, 48-foot tall sculpture that could never be recreated by man. Rather, it was shaped by a millennium of exposure to wind and the elements. Take lots of pictures to add to your Idaho road trip album.
10. Bruneau Sand Dunes State Park
The sand dunes aren't just amazing to look at; you can actually rent a sandboard and take a one-of-a-kind ride down its slopes. Come here in the late afternoon so it isn't as warm, and stay long enough to get a view of the night sky from its observatory.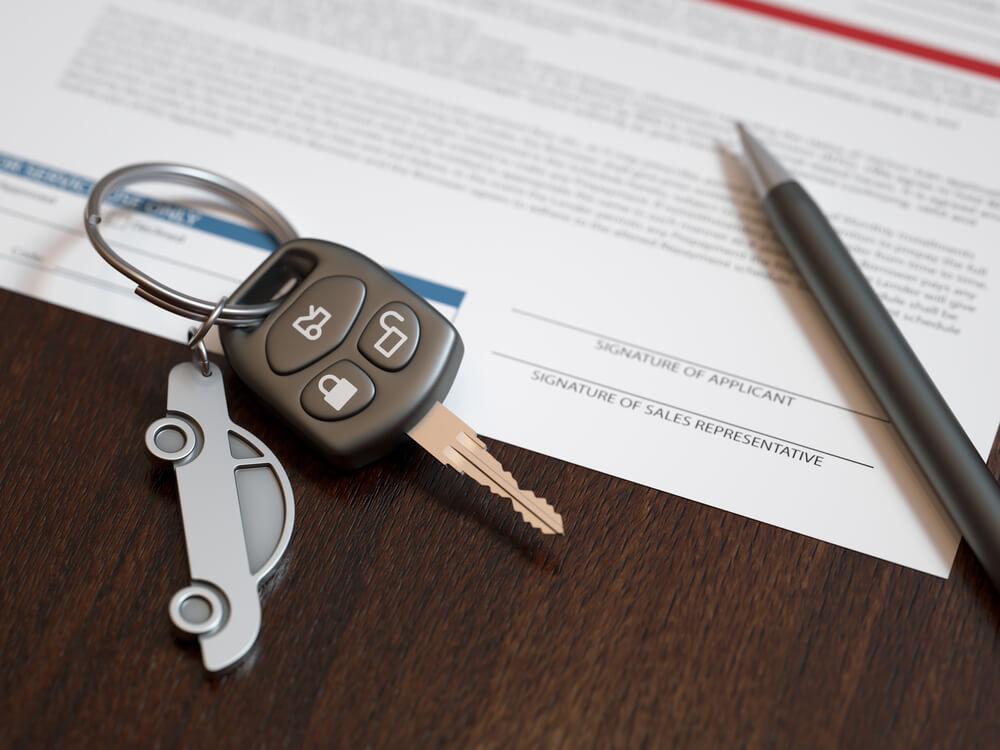 A "Road Map" For Financial Difficulty
Your car isn't just a tool for road trips and other fun excursions—it can also help you raise emergency cash. With car title loans Idaho, you can borrow up to $15,000 even if you don't have a high credit score.
What Are Car Title Loans Idaho?
Car title loans Idaho are short-term loans where you use a vehicle as collateral. It doesn't even have to be a car; if you own a truck or SUV, that could work as well.
To qualify as collateral, the vehicle's title has to be lien-free – or have no outstanding loans or judgments against it – and be completely under your name.
What Are The Benefits Of Car Title Loans Idaho?
There are plenty of benefits to car title loans – besides just helping you with emergency expenses. Those benefits are:
Does not need a high credit score. Even if you have had credit issues in the past, or have not been able to establish a long credit history, you are still eligible for car title loans;
Fast and simple application process. Many bank loans require interviews and submission of many documents. However, to apply for car title loans, you just need to present a driver's license or state-issued I.D., a lien-free vehicle title, and your vehicle for inspection. The actual process only takes as little as 30 minutes;
Continue using your vehicle. As long as you keep the payment schedules, you can enjoy full use of your car while you pay off the loan.
How Do I Apply For Car Title Loans Idaho?
Idaho Title Loans, Inc. is known for its fast, convenient application process. Just follow our guide below:
Fill out our short online request form, which will send your basic information to your title cash near me. You may also contact a store directly by telephone during regular business hours.
A store representative will call you back to confirm your information, answer your questions and go over the requirements.
Visit the nearest branch for the vehicle inspection, which will establish the amount of cash you could qualify for. Present the vehicle title and your driver's license or ID. This just takes 30 minutes or less!
This is one of the most convenient and efficient ways to apply for car title loans Idaho. To find out more visit our website or call the nearest branch, we'll be happy to help. And once you have the car title loans Idaho money – provided you get approved – you can get back to your Idaho road trip.
Note: The content provided in this article is only for informational purposes, and you should contact your financial advisor about your specific financial situation.