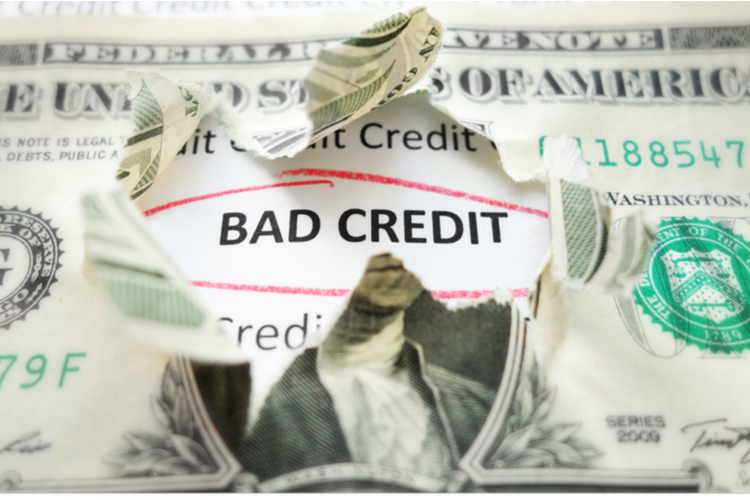 Can You Get a Loan with Bad Credit? The Answer May Surprise You
For those who find themselves in need of urgent cash, getting a loan might be the obvious answer. But for most people, it is not as easy as just walking into their nearest bank and applying for a loan. Having bad credit can naturally have a negative effect on your ability to get a loan from mainstream financial institutions. But no need to worry, there are numerous avenues that you can go to get a loan with bad credit.
Finding the Right Loan Option for You
Credit Union Personal Loan
If you have bad credit and need a loan you should first consider your local credit union. Essentially, credit unions are local non-profit organizations that cater to people who live or work in a particular area. You can get both unsecured and secured loans, but the amount will depend on your financial history.
Some credit unions will accept bad credit as they look at the applicant's whole financial background. However, credit unions will make a hard credit check, meaning that your application can affect your credit score in a negative way.
Title Loans
If you own a car, you might want to check out car title loans, as most title loan lenders will not look at your credit history at all. Bad credit title loans are convenient and some lenders, like IdahoTitleLoansInc.com, ensure same-day payment. You can get as much as $15,000 but will have to pay it back in a few of months, as these are usually short-term loans.
On the plus side, auto title loans, allow you the use of your car as long as you continue to make payments. Before applying though, make sure the vehicle is lien-free and in your name.
Installment Loans
Installment loans are loans that have a fixed payback schedule, with the borrower knowing in advance how much they will end up paying back each month. Unlike title loans, the installment loan lender will have a look at your credit history even though bad credit is accepted.
The main advantage of installment loans is that you can pay back the loan over a longer period, typically between 3 months to 3 years. Furthermore, installment loans will also go towards building your credit score.
Pawn Loans
If you do not own a car, but have valuables at home, that you do not want to sell, you can get a pawn loan. Pawn loans are simple; you take your valuable item, walk into a pawn shop, and ask for a loan. They will analyze the item's value and let you know the amount you are eligible to receive.
Naturally, the pawnshop will not look at your credit history, but failure to pay on time will lead the pawnbroker selling your item to make a profit. If you use this option, be sure that you can make payments to avoid your item being sold.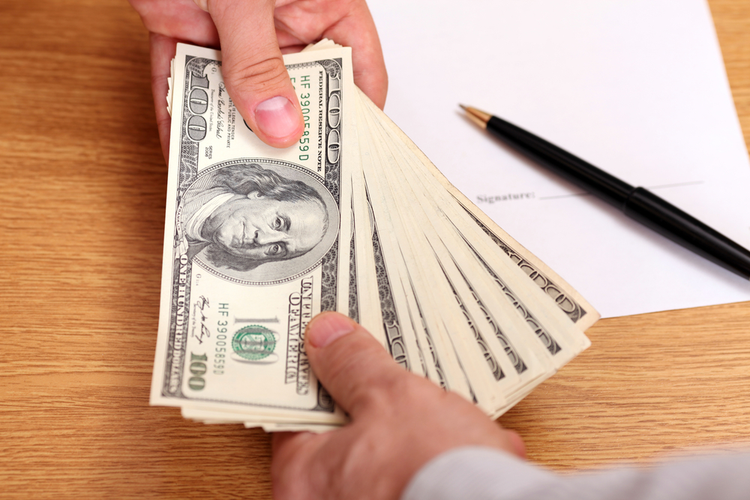 Payday Loan
If you need an urgent loan, but do not have a car or a valuable item then you can opt for a payday loan, if you have a job. Payday loans are unsecured and essentially you get an advance on your salary. You will have to pay it back when you get your next paycheck, which can be in 2 to 4 weeks.
Benefits of Fast Payday Loans:
Convenient and Fast Payment
Payday loans are easy to acquire and guarantee cash payment the very same day. With Payday Loans in Idaho the whole process is very easy and takes about half an hour. After you fill out an online application and your loan has been approved, the cash will be promptly transferred to your account.
You can get a maximum of $1,000 with this type of loan, but will have to pay it back when you get your next paycheck. Loan terms may vary.
No Credit Checks
If you have been behind on your credit card payments, don't worry. Payday loans do not require a strong credit history. Credit checks are not required and no credit history is accepted as well. Also, all types of incomes are acceptable for payday loans.
No Need for Collateral
Another benefit of a payday loan is that it is unsecured, meaning that there is no requirement for collateral.
How to Acquire Fast Payday Loans Near Me
To get a payday loan, you can either visit a store or you can simply get started online. Here are the steps to get one:
If you want an Idaho payday loan, simply go to IdahoTitleLoansInc.com
Fill out the online form
Once you have applied, a representative will call you and ask you to visit a store near you
You will have to bring your driver's license or state ID, your latest salary slip, and a blank check from your bank account
The representative will check your documents and let you know the loan amount you are eligible for
Once it has been approved you will get the amount deposited in your account the same day
The whole process should be finished in under 30 minutes.
In summary, if you are in need of a loan, but have bad or no credit, no problem! There are several fast cash options available to you.
Note: The content provided in this article is only for informational purposes, and you should contact your financial advisor about your specific financial situation.