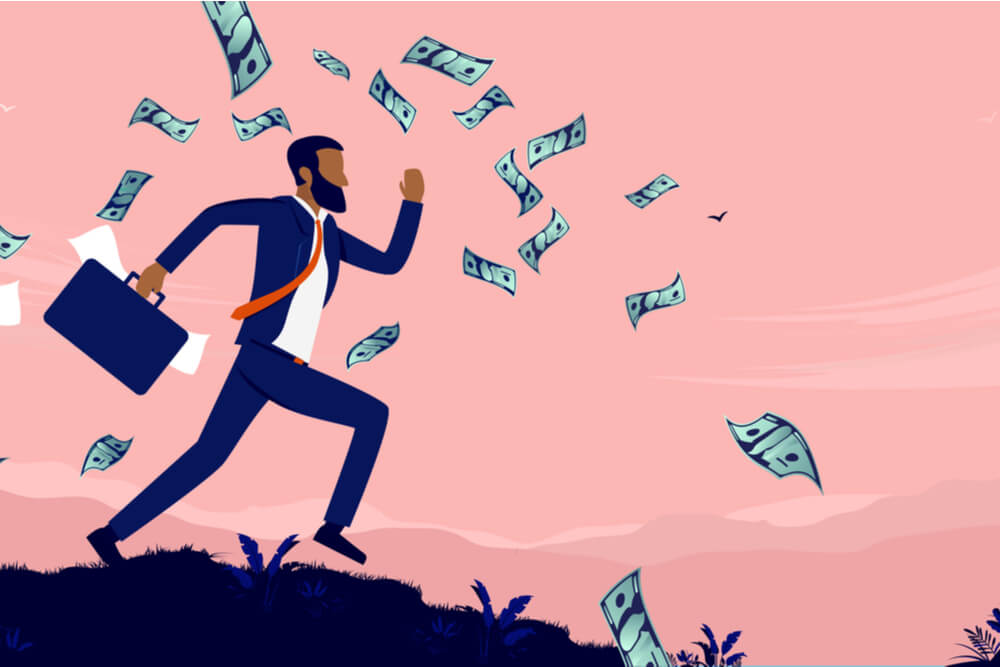 How to Get Ahead Financially in Life and Thrive
Being financially successful is often measured by how much money people make. And there's certainly a kernel of truth in that – the more money you make, after all, the more your chances of setting up long-term financial success.
But people can be making a lot and still be broke. Because how you handle what you have is just as important. And many people aren't very good at handling money. Want to learn how to get ahead financially? Implement these tips while handling your finances.
Tips for Getting Ahead Financially in Life
1. Know Where Your Money is Going
There's no way around this one. If you want to learn how to get ahead financially, you need to know what you're spending on – and how much of that spending is avoidable.
Start with taking a good look at your financial statements and setting up a budget to determine how effective you've been at handling your finances.
Hint: if you're living paycheck to paycheck, you haven't been effective at all, and you need to adjust your methods.
2. Increase the Effectivity of Your Budget
Budget is the ultimate tool for managing one's financial assets. Learning the theory of how to get ahead financially will do you little good if you don't find a practical tool to implement it. Having an effective budget is the first step.
Outline your expenses, break them into necessary and unnecessary ones, and adjust your spending in a way that will minimize unnecessary spending.
3. Learn When to Tell Yourself "No" (and When to Tell Yourself "Yes")
Learning to recognize situations when you should tell yourself "yes" or "no" can be a difficult step in learning how to get ahead financially.
The truth is you cannot always bend to your spending desires if you wish to get ahead. In fact, you can't tell yourself "yes" most of the time.
But no one can live in the state of constant denial – and you need to work out what could be the needle that will break the camel's neck and make you abandon your journey to financial success before that happens.
4. Prioritize Saving – Even if it Means Making Some Sacrifices
If you truly wish to learn how to get ahead financially, you need to prioritize saving over everything else. The easiest way to do it is to automate savings and send around 20% of your income to savings/investments the moment your paycheck comes in.
5. Be Smart About Debt
Guides about how to get ahead financially rarely mention debt. In fact, it seems to be that these days, debt is seen as an enemy of financial stability.
And it can be. If utilized stupidly. If you amass multiple maxed-out credit cards, you aren't very likely to get ahead financially before you pay them off.
But if a debt is utilized smartly, it can stop you from going into a money hole. And that's definitely something guides on how to get ahead financially should discuss more.
How to Be Smart about Debt
One thing you need to know about how to get ahead financially is that making rash decisions (like impulsive credit card purchases when you're already in debt) will always do harm. Being smart about debt means you consider all pros and cons of the situation carefully and get debt if the pros outweigh the cons.
Say, you get hit by an emergency expense that needs to be covered ASAP, otherwise, it escalates – like an unanticipated doctor's visit, an emergency root canal, a car breakdown, a leaky roof.
The smartest way to cover it would be to utilize your emergency fund. But if you don't have an emergency fund, getting payday loans might be an alternative and, in many cases, a better option rather than waiting for the situation to get worse.
Why Payday Loans?
Payday loans are accessible, easy to qualify and apply for, and fast – if approved, you'd get the cash the same day. To qualify for one, you need to be over 18 and have some sort of income. One of the advantages is that all credit types are welcome if you apply with Idaho Title Loans, Inc. for help.

How to Get Payday Loans
You will only need a few items to be considered:
A state-issued photo ID to verify your identity and age;
Your most recent pay stub;
A blank check from an active checking account in your name.
If you have the required items in order, getting payday loans in Idaho should be a breeze.
Find a short intake form on our website, fill it out and click "Submit"
It will take only a few minutes for the form to get processed, after which a loan representative will contact you with further instructions. He will also schedule a meeting with a store associate for you.
Come to the meeting and let the associate verify your required items;
Follow through with the final steps and get the cash you qualify for (could be up to $500) in as little as 30 minutes.
Submit Your Inquiry Today!
Getting ahead financially may be a challenging but not an impossible goal, and with the right approach and right expert advice, you can learn to do it. So, take our tips into consideration and learn to live a better financially satisfactory life. And if you ever run into emergency and need cash ASAP, don't hesitate to get Idaho payday loans. All you need to get started is to submit a short inquiry form online!
Note: The content provided in this article is only for informational purposes, and you should contact your financial advisor about your specific financial situation.