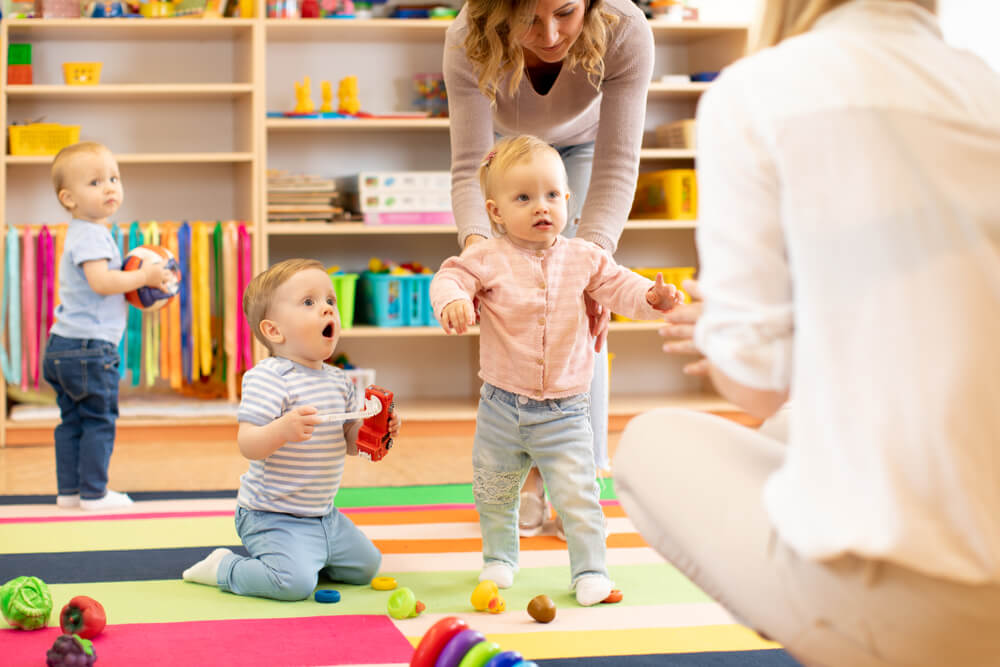 Need Help Paying For Childcare? Here Are Your Best Options
Paying for childcare is essential but also incredibly taxing on the wallet. If you want to figure out the best solutions for childcare, it's important to know what resources and options are available to you.
There are lots of government programs available to help pay for childcare under certain circumstances, so it's important to review your qualifications for financial assistance. There are also several ways to cut back on expenses like finding a student babysitter, sharing the costs of childcare, and asking for family members' help.
These options provide several effective ways to help pay for childcare, making it much less of a headache and strain on your wallet. The rest of this article will walk you through your best options for paying for childcare.
Six Ways To Pay For Childcare
1. Financial Assistance
Several government programs are in place to help pay for childcare and can provide financial assistance to afford childcare. US states get funding from the federal government that is aimed at helping low-income families afford childcare.
It's worth checking out the guidelines in your state to see if you qualify for financial assistance; just keep in mind that eligibility requirements vary by state. You can see the eligibility requirements for your state here. Financial aid is also available in several other forms.
Head Start and Early Head Start, for example, prepare children ages 0-5 for school and can help support their development, well-being, and physical health.
These are generally available at no cost to certain low-income families. Similarly, state-funded prekindergarten programs cater to children 3-5 years old to prep them for kindergarten. Programs can last for part of a day or the entire day.
Lastly, if you're serving in the military, there may be childcare programs that can cover your expenses wherever you're stationed.
2. Local Resources
In addition to state-funded programs, there are also lots of local resources to take advantage of. Local organizations may offer childcare assistance programs or scholarships, as well as sibling discounts or military discounts. It's always worth asking around about your local options to help you pay for childcare.
3. Saving Money On Childcare
Another good way to help you pay for childcare is by being smart about what you spend. A student babysitter, for example, can provide suitable childcare, usually for a reduced price. You can also outsource to your friends and family.
If you have any nieces or nephews that are responsible enough to take care of your child, then you can work out a better deal than full-priced childcare.
4. Sharing Childcare
Another good option to reduce the price of childcare is by sharing the costs with another parent. One babysitter will be able to watch your child and the other parent's child for the same price, allowing you to cut your expenses in half. Your child will also have the added benefit of a playmate, too.
5. Childcare Trades
If you're available in the afternoon but need someone to take care of your child in the morning, then it might be worth arranging a trade. You take care of another parent's child in the afternoon while they take care of yours in the morning.
If you have someone you trust with this responsibility, then you can set up a mutually beneficial arrangement where you don't have to spend any money at all.
6. Rely On Family
Your family should be one of the first options you turn to when you're struggling, and that's no different when you need help paying for childcare. It's not applicable in every situation, but there may be a family member or relative who'll be willing to look after your child for a reduced price or possibly even for free.
How An Installment Loan Can Help
Sometimes, paying for childcare can leave you strapped for cash when it comes to emergency repairs or bills you have to pay. That's where we can help.
We offer title loans of up to $15,000 and installment loans of up to $1,500 and all you'll need is a valid form of ID, the lien-free title to your vehicle, and a meetup with a representative who will inspect your vehicle.
If approved, you can get your cash later that day or on the following business day. We are ready and able to work with you to get title loans and installment loans even with bad credit, so it's worth getting in touch with them if there's an emergency bill you need to pay.
Submit An Inquiry With Idaho Title Loans, Inc. Today!
Whether you need money for emergency car or house repairs, an unexpected medical bill, or travel expenses, it might be worth looking into an installment loan to see your options.
Our representatives are all trained and professional to help you get the cash you need quickly. If you need help paying for childcare, give our representatives at Idaho Title Loans, Inc. a call today!
Note: The content provided in this article is only for informational purposes, and you should contact your financial advisor about your specific financial situation.