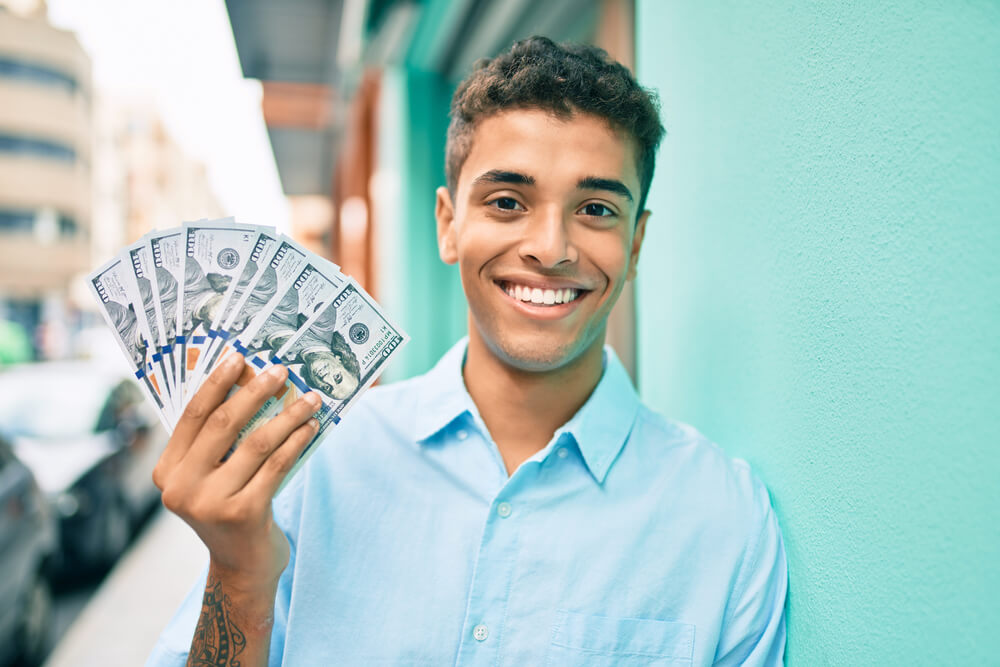 The Benefits Of Getting Installment Loans In Meridian, ID
From non-fluctuating monthly repayments to more attractive rates with better credit, the benefits of acquiring installment loans in Meridian, ID are seemingly endless. This article will cover the top five advantages before showing you exactly how to get an installment loan from us at Idaho Title Loans, Inc. when you need help.
The Top 5 Benefits Of Installment Loans In Meridian, ID
1. Non-Fluctuating Monthly Repayments
Installment loans are aptly named. After all, you repay them in installments! Once you take one out, you don't have to worry about the monthly repayments changing. They stay the same throughout the loan's term. That said, if you take out a mortgage loan with a repayment term of 30 years, your loan agreement may only run at the fixed installments for five years.
After those five years, you'll enter another agreement that could have different repayment amounts. But once you enter the new contract, the new installment stays stable for the loan term. The benefit of non-fluctuating monthly repayments is the ease at which you can budget. You can easily plan your paychecks, as you know exactly how much needs to come out every month to repay the installment loan.
2. Pay Off Early With No Penalties
Depending on the installment loan you receive, you can often repay it early without facing penalties. Of course, this is only an option for those who can afford to do it. But, ultimately, repaying early puts you in a better debt-free financial position. Having said that, make sure you talk to your loan lender before making any early repayments. After all, every loan agreement differs, so it's essential to scour yours prior to making payments you might regret.
3. Consider Your Credit
You will get approved for better installment loan rates if you have a good to excellent credit score. This means your monthly repayments will be lower than someone with a poor credit score, giving you more financial leeway. Plus, you'll be able to repay it faster.

But what's a good credit score?
A "good" credit score changes depending on the credit score ranking model you look at. So, we've listed the top two, so you can see how the tiers work.
The FICO Score system is as follows:
| | |
| --- | --- |
| 300 to 579 | Poor |
| 580 to 669 | Fair |
| 670 to 739 | Good> |
| 740 to 799 | Very Good |
| 800 to 850 | Exceptional |
The VantageScore system is as follows:
| | |
| --- | --- |
| 300 to 499 | Very Poor |
| 500 to 600 | Poor |
| 601 to 660 | Fair |
| 661 to 780 | Good |
| 781 to 850 | Excellent |
4. Get Higher Loan Limits
Idaho installment loans let you gain access to higher loan limits, depending on the type of loan you receive. While you shouldn't borrow more than you need, the more significant amounts are helpful when you're trying to fund a costlier emergency.
5. Get Access To Fast Cash
One of the most important advantages of getting an installment loan in Meridian, ID is that you can get funds to cover your emergency expenses fast and easily. With Idaho Title Loans, Inc., the money will be available either on the same or the very next business day which makes it a convenient option when you need cash now.
How To Get Installment Loans In Meridian
Our installment loans in Meridian are easy to get with Idaho Title Loans, Inc. when you need help. Unlike other financial institutions, such as banks, we don't ask you to comply with a long list of requirements. Instead, you only need three things before the six steps below:
Start the process by completing our short online request form, which sends your basic information directly to our store in Meridian. Alternatively, contact the store directly by calling 1-800-514-2274.
Once you've submitted the inquiry form, a representative from the Meridian location calls back to confirm your information, answer questions, and ensure you understand the required items.
After the phone call, head to your local branch with the necessary documents, which are as follows:
State-issued photo ID card
Checking account statement from an account open in your name
Your most recent pay stub
When you arrive, one of our loan associates will assess your documents and let you know how much you qualify for ($1,250 maximum).
Finish the paperwork with the loan representative's help.
Receive the money you need on the same or the very next bank business day.

Submit Your Idaho Installment Loans Inquiry Right Now!
Online installment loans in Idaho are only beneficial if you actually need them in the first place. So, before submitting our short online request form, take a moment to establish why you need the loan. Remember, they're made for emergencies only! Once you've justified your reasoning, kickstart the process by completing our form. One of our loan representatives will call you back in a matter of moments.
Note: The content provided in this article is only for informational purposes, and you should contact your financial advisor about your specific financial situation.