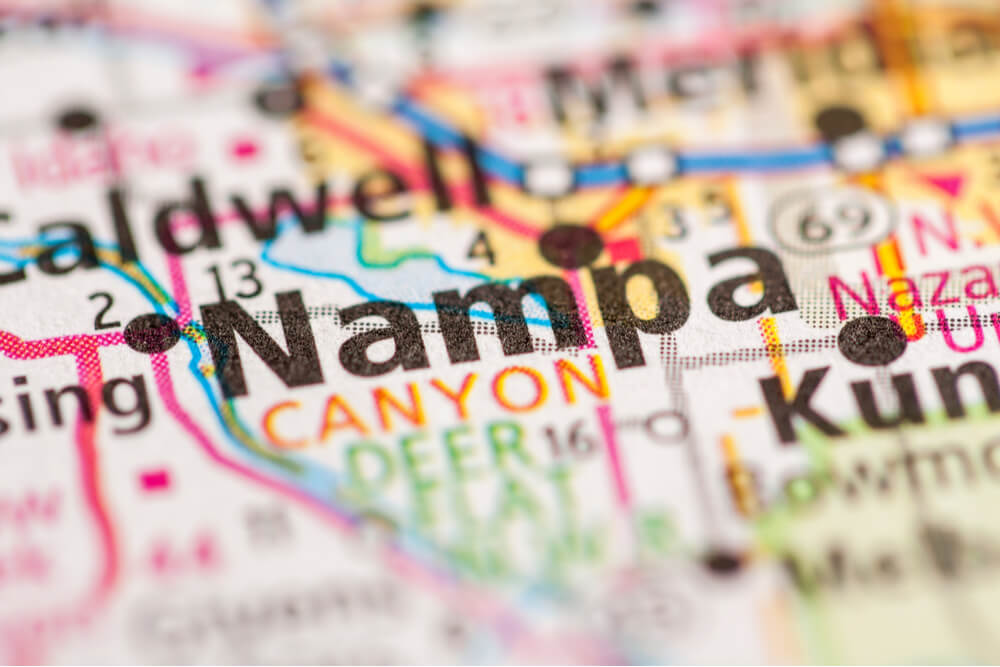 What Do I Need To Get Nampa Title Loans?
Do you need extra cash? If so, Nampa title loans may be an option for you. However, you will need to qualify first in order to get approved. The requirements for getting Nampa title loans are simple. In fact, you only need three things to qualify. Read on to learn what these three things are.
Here's What You Need To Get Nampa Title Loans
If you are interested in getting Nampa title loans, you first need to make sure you have the three required items: a driver's license or state-issued ID, a lien-free title to your vehicle, and your vehicle for inspection. If you have these three things, you qualify for Nampa title loans. Let's take a look at each one of these requirements for a title loan in more detail.
1. Driver's License Or State Issued ID
Whenever you apply for any type of loan, you will need a driver's license or state-issued ID. The purpose of this requirement is to prove you are who you say you are. You can't expect to get any type of loan without some form of official identification, title loans included.
2. Lien-Free Title To Your Vehicle
Arguably the most important requirement for getting a title loan is the title itself. After all, this loan is named a title loan because it requires a title as the collateral. Without a title loan, you will not have collateral to use for this loan type.
The mistake many individuals make is thinking that any title will do. That is simply not the case. The title must be in your legal name, as it appears on your driver's license. If it belongs to someone else, you will need to get it transferred to your name at DMV before it can be used in a title loan.
Additionally, the title must be lien-free. A lien-free title is one that does not have any debts against it. Without any debts, you own the title outright. If you are still paying off the car or are paying another title loan, you will not qualify for a title loan since the title is not lien-free. You will be able to use the title once the lien is removed.
3. Your Vehicle For Inspection
The third and final thing you need is the actual vehicle for inspection. The vehicle is used to determine the value of the loan. The newer your vehicle and the less mileage it has, the more money you can get.

Do I Need A Good Credit Score?
One of the good things about title loans is that you do not need a good credit score to qualify. Even if you have bad credit, you are still welcome to apply to Idaho Title Loans, Inc. to help you get the money you need.
The reason that your credit score is not as big of a factor as it is with other loan types is that the title is used as collateral. Since this is a collateral loan, the credit score simply does not factor much into the approval process.
Do I Need An Active Checking Account?
Another major benefit of selecting a title loan is that you don't need an active checking account either. This makes a title loan different from most other loan types since you need a bank account to qualify for most other loan types.
How Do I Get Started?
As long as you have the three items above, you can qualify for a title loan at Idaho Title Loans, Inc. Depending on the value of your vehicle, you can get up to $15,000 from one of our loans. If title loans from Idaho Title Loans, Inc. sound good to you, follow these steps below to apply for a title loan and potentially get the money you need:
Fill out our online inquiry form.
Wait for a representative to give you a call so that we can confirm your information, answer your questions, and set up an appointment.
At the time of your appointment, arrive at the location of your choice with your required items.
Sit down with a loan representative so that they can go over the application process, answer any remaining questions, and evaluate your vehicle.
If approved, you can get the money the same day or the next business day.

Get A Nampa Title Loan Today!
If you are thinking of getting Nampa title loans, all you need is a driver's license, a title, and a matching vehicle. With these three items, you can get the cash you need fast. To get the process started, fill out our online form, and we will call you back shortly.
Note: The content provided in this article is only for informational purposes, and you should contact your financial advisor about your specific financial situation.